Juan Lopez Carribe Exclusivo 2008 50 x 5.0
I don't expect that many reading this article for the first time would be all to familiar with the Juan Lopez brand, if you are however, I would guess that you are either well acquainted with Cuban cigars, or like myself, you spend far to much time visiting online cigar forums. Whatever the case may be, the Juan Lopez brand is probably one of the few remaining overlooked inexpensive (the regular production anyhow) and tasty gems in current production today. I hope you enjoy.
To see this cigar on the shelf, one may view it as unremarkable apart from the second band clarifying it as Caribbean Regional release. To the uneducated onlooker this may just be another Petit Piramides (short torpedo) with a red-brown hue. However, if that same on looker were to take that same cigar off the shelf, they may begin to notice that the wrapper has a bit of tooth to it, a feature only visible in better lighting. They might also notice that the wrapper is free of veining or spots and is expertly rolled around well packed filler leaf that gives the impression it would have a solid draw.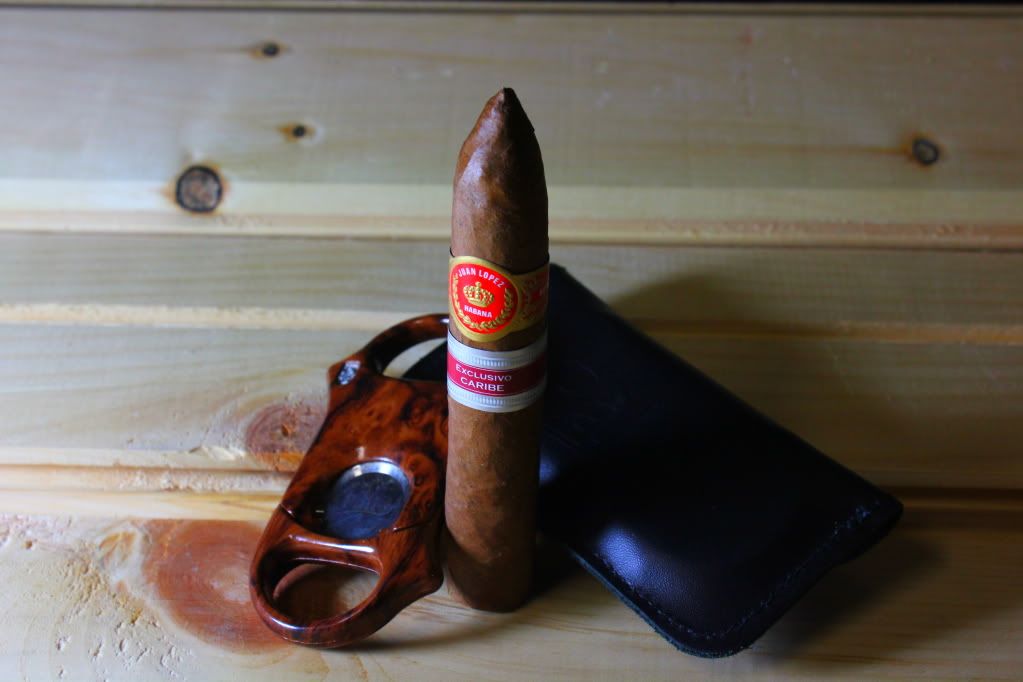 Read the rest of this entry »