Hoyo De Monterrey Epicure No. 2 – 4.8×50
When I think of elegance and cigars, Robustos generally aren't the first vitola that come to mind, this one however has something unique. To begin with, the wrapper is an attractive rich reddish-brown hue that's just left my mouth-watering, I'm thinking perhaps this is because the colouring is slightly reminiscent of Belgian truffles I used to frequent as a child, all things aside, it is a pleasure to look at. In addition to its rich colour, the wrapper has very fine characteristics, few veins are visible, there aren't any apparent patches, sunspots and or other imperfection, this is a beautiful cigar right down to band. As far as construction is concerned, the seams are tight and the pack is next to rock solid so I have high hopes that it will burn well.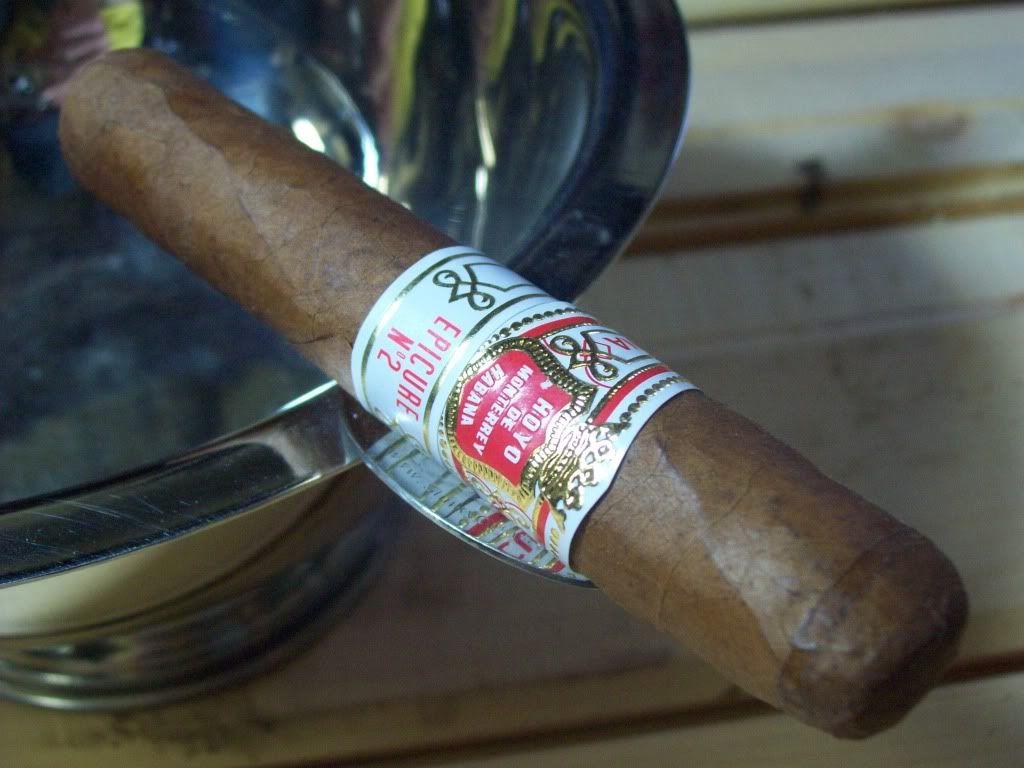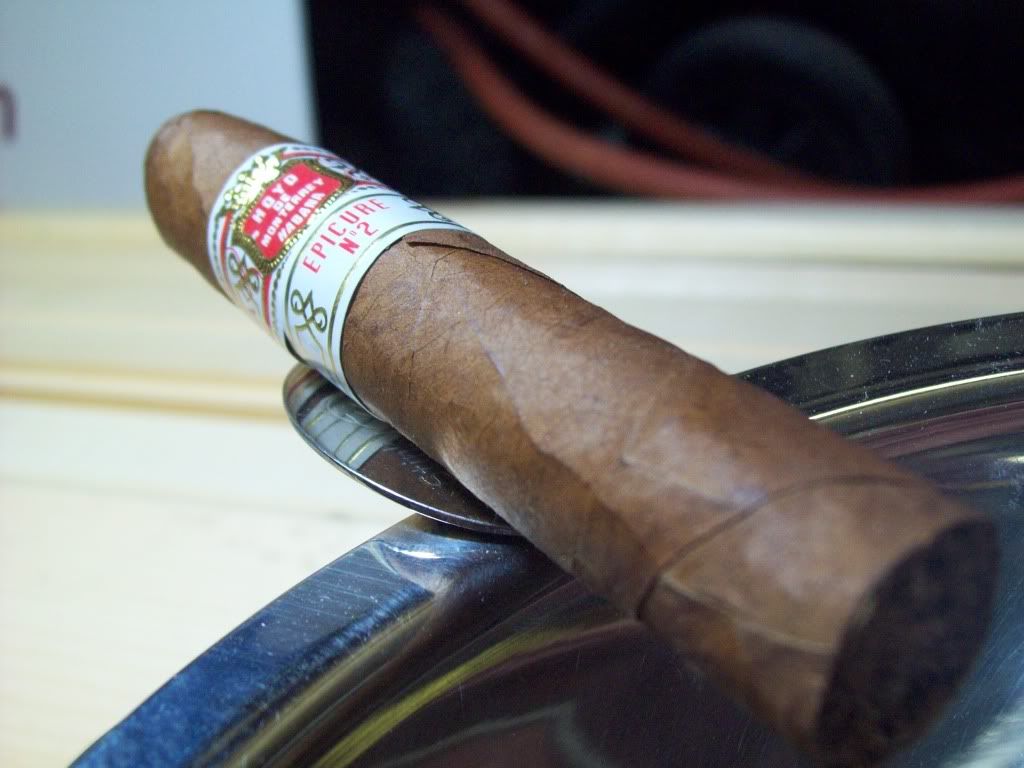 Pre-Light: Taking in the fragrances from body of the cigar, I'm met with a wonderful meld of cedar and hints of country air, coming to the foot of the cigar reveals slightly more complex notes of spice and espresso adding to the aforementioned notes. A smooth and easy draw follows a precise cut nipping off the top of the cap, the notes are mild but cedar and spice are perceptible nonetheless.
Light: Normally I'd use my Ronson to toast and light cigars, however I left a large blowtorch out in my garage and it just seemed more fitting and as one would expect, I probably set some sort of speed and efficiency record between toasting in lighting in about 1 second flat. The notes that follow on the draw are quite spicy at first and shared with both a very woody/nutty flavour with espresso in tow while the aroma displays very floral vanilla like fragrances – something I often find characteristic of Cuban Cigars.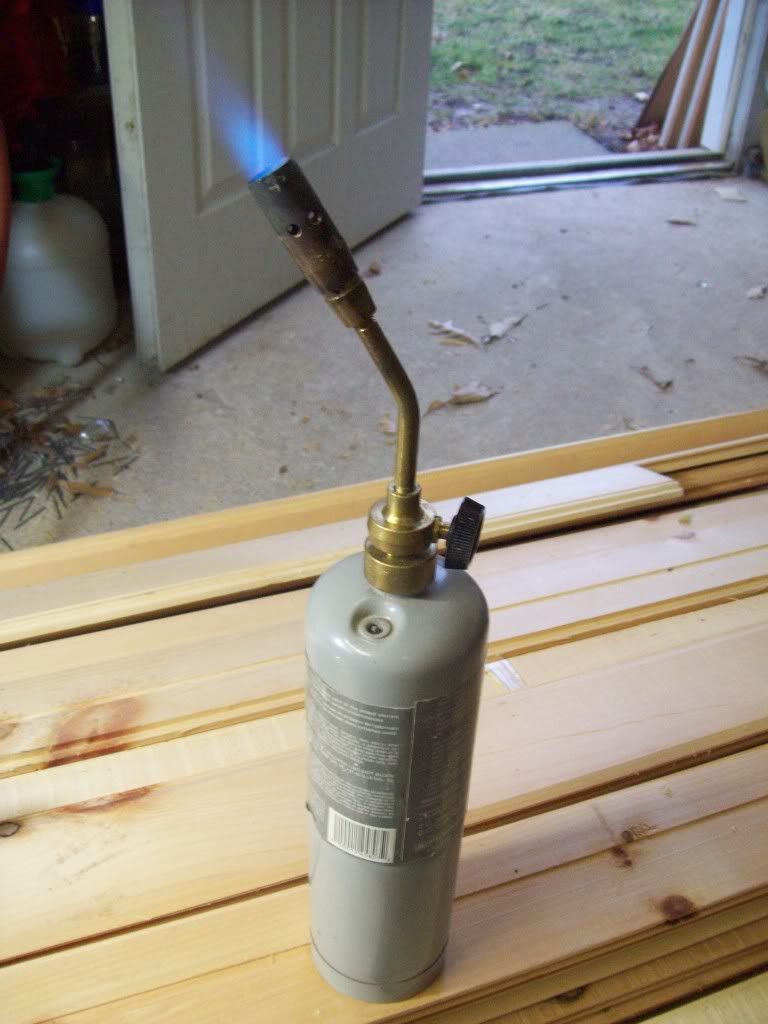 First third: After about 3 quarters of an inch, the draw has finally begun to settle somewhat and is producing some wonderful flavour. Cedar and walnut head the onset of the draw which quickly transitions into earth and espresso notes that sit on the back of the palate with spice rounding out the finish. The expelled smoke has taken on unique fragrances taking floral nuances from the foot and darker notes of espresso from the draw with an additional passenger of leather. The overall burn thus far is okay, though it tends to have wavered somewhat seeing the ash hold for about an inch before falling near to the end of this third.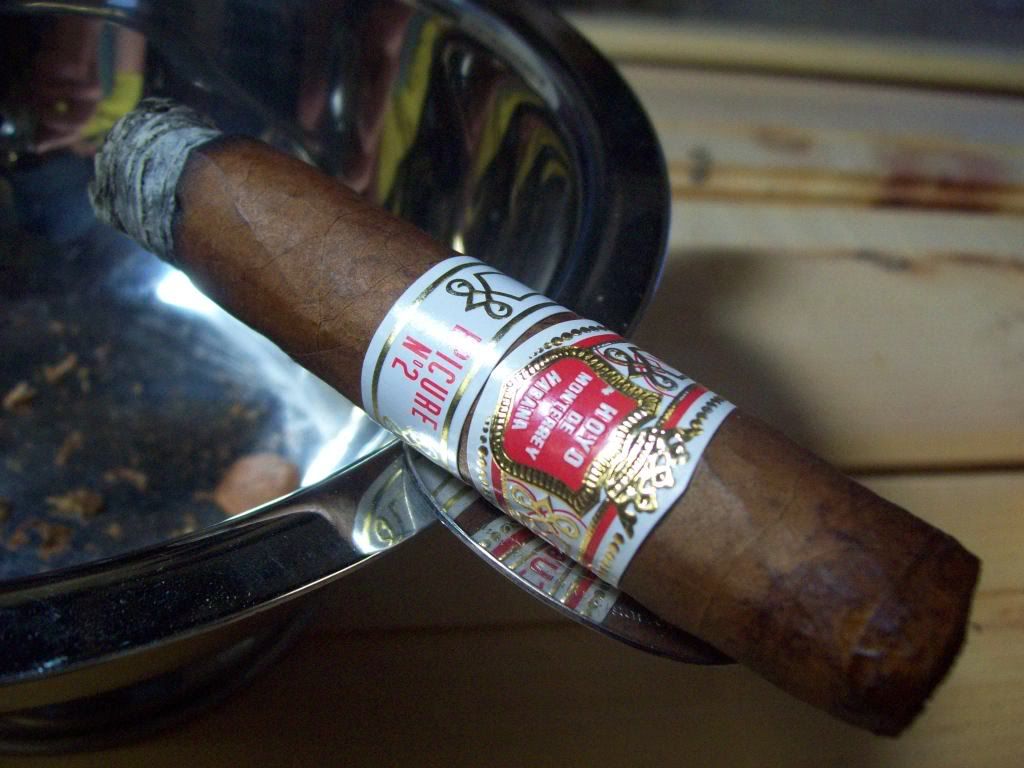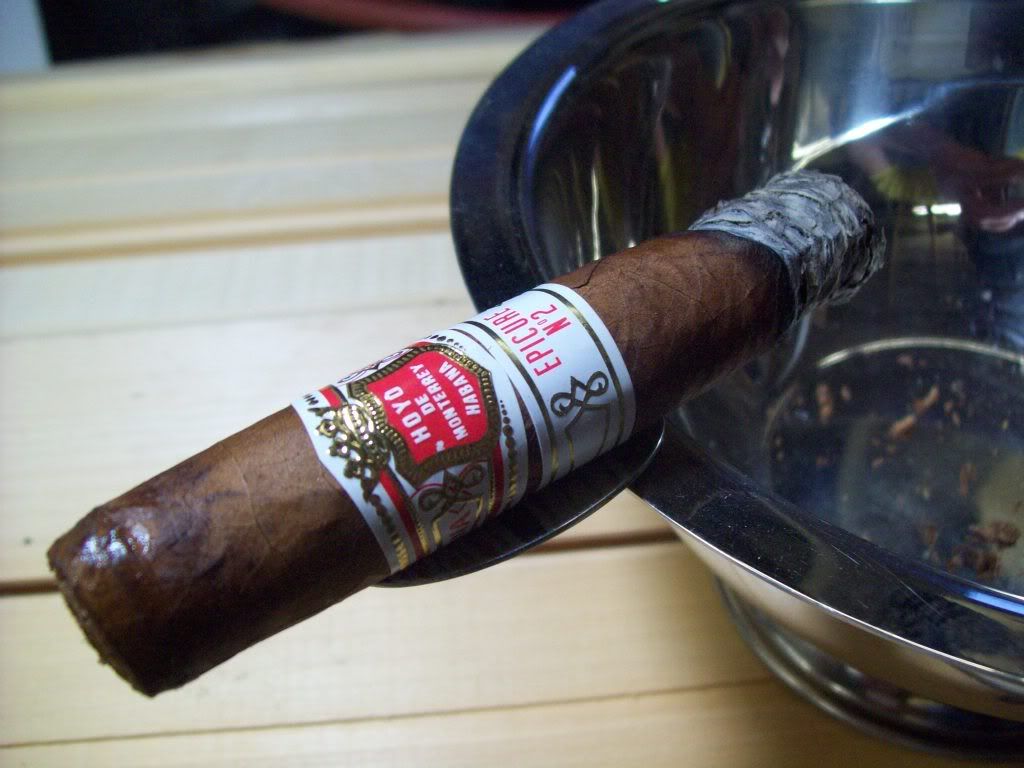 Second Third: Nearing the midway, point the draw has begun to strengthen considerably, cedar is still faintly present, however the walnut has faded into a meld of heavy espresso, earth and now leather with spice lingering for a full finish. The expelled smoke has experienced little change between the first and second third still keeping to fragrances of espresso and leather, but having kicked the floral nuances previously present. The burn seems to have improved slightly moving away from its tendency to waver dropping just over an inch of ash before entering the finale.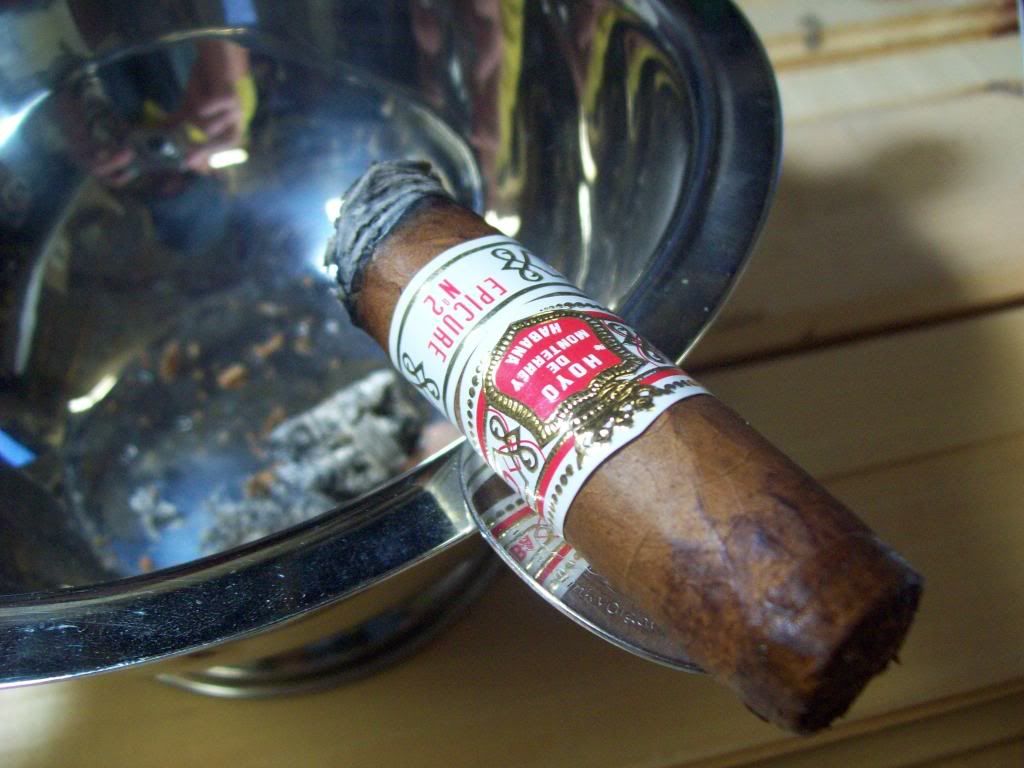 Final Third: Progressing to a nice full-bodied finish, the Epicure No. 2 is delivering a drop kick to the palate, leather, earth and spice are all that remain of the flavor profile near the end of this cigars life. The retro-hale is much the same as it has been throughout, hanging on to notes of almond and espresso again with an abundance of leather. The construction of this cigar is showing its true colours as a difference of nearly half an inch can was apparent at one point, although the ash held for a good inch at the nub despite having become quite toothy.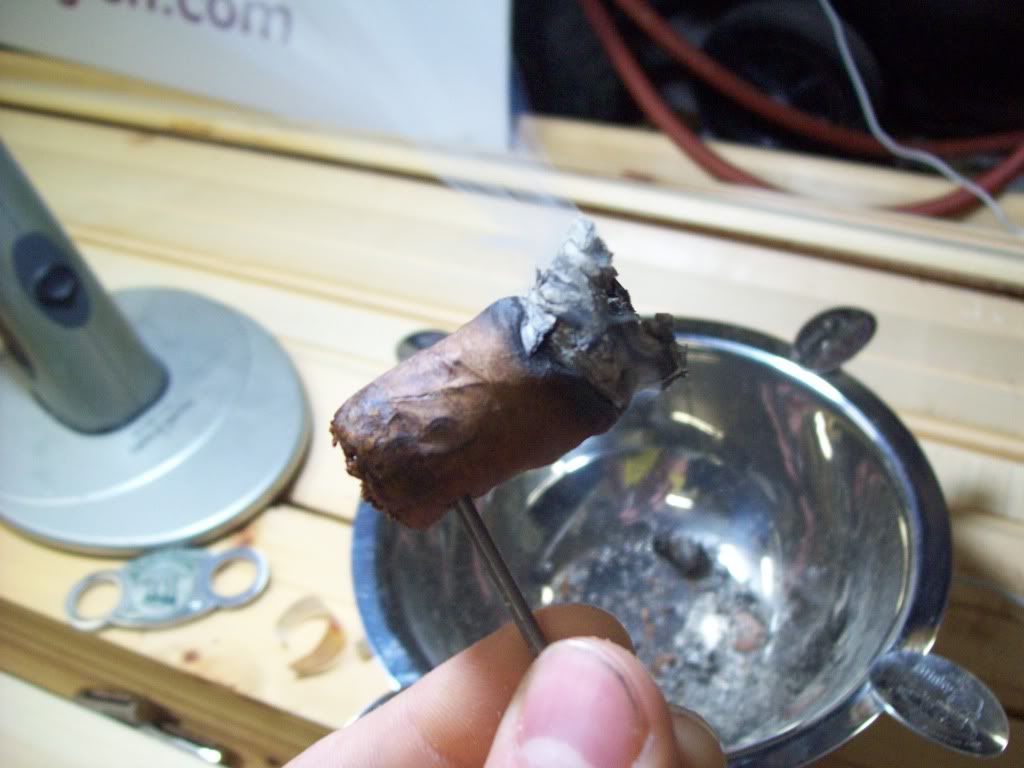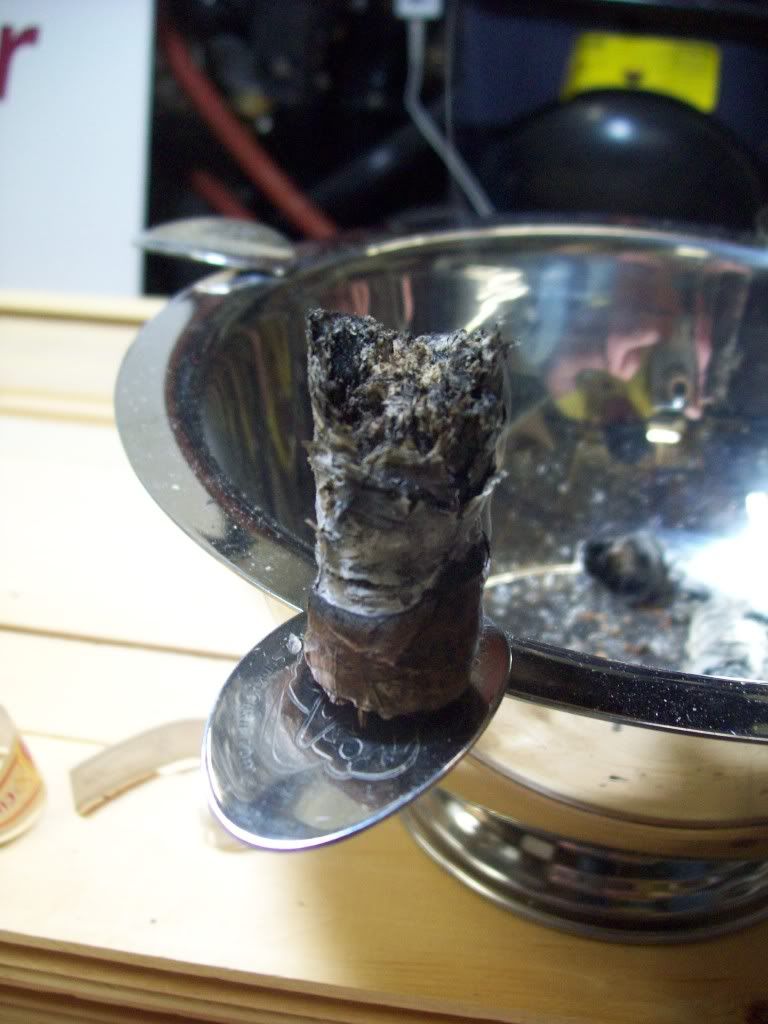 Final Thoughts: I am still dipping my feet into the pool when it comes to the world of Cuban Cigars and while I've not many bench marks to measure this against as of yet, I found the flavour and complexity the Hoyo De Monterrey offered to be enjoyable making for a nice full-bodied smoke, however it didn't blow me away.
Total Smoking time was just under an hour and a half.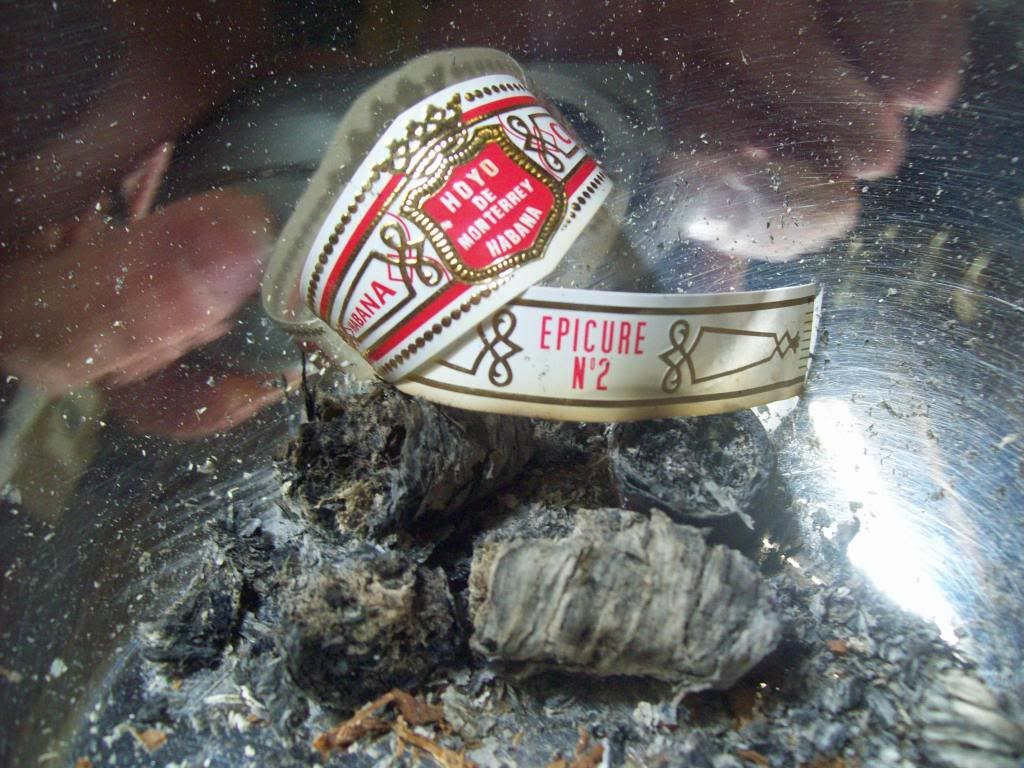 Thank you for reading