Romeo y Julieta Chuchill 7 x 47
Perhaps as classic as the Montiecristo or Cohiba, Romeo y Julieta is one of the seemingly timeless and stoic Cuban brands that is perhaps best known for fathering the Churchill.
The appearance of the cigar is unique in that it possesses considerable size, yet it appears rather fragile given it has been aged for nearly a decade, as such, the wrapper has faded from it's usual bright golden brown tone to a rather dusty and dirt coloured hue with a faded sheen. On a positive note, the wrapper does appears to be in good shape, the veining is rather minimal and I can't pick out any sun spots, patches or other imperfections. Additionally, this Churchill appears to be quite well constructed, there is little to no give from the body and the seams are joined so tightly it almost gives the impression they are absent all together.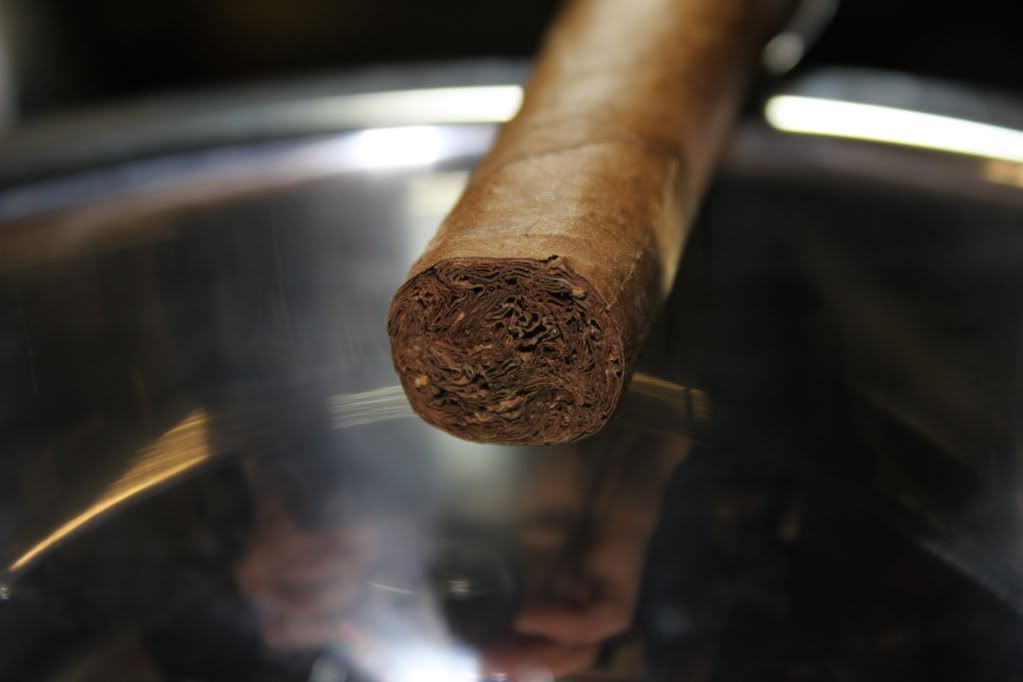 Pre-light: Bringing my nose to the body of the cigar, very faint hints of cedar and the barnyard are given off, but to my dismay these aromas improve little as I move towards the foot although a hint of spice is detectable. Removing the cap somewhat haphazardly, the draw opens up rather tightly, while this is somewhat unfortunate it still allows muted flavours of earth and coffee to wash over palate muting all other flavours.
Light: After toasting, the first few draws are quite mild largely in part due to the cigars age, blend and perhaps tight draw. After a minute or two the profile brightens some to reveal flavours of sweet cocoa at the draws onset closely followed by cedar, earth, black coffee and roasted nuts. The aroma from the lit foot is a rich blend of vanilla and cinnamon, so creamy in fact that I have to stop just to appreciate and give it honourable mention.
First Third: The progression of the ash is astoundingly delayed, about one inch for every twenty minutes elapsed, albeit it hasn't hindered flavour and the profile still draws from many of the same notes present on the light. The aforementioned cocoa appears brighter now and more silky, perhaps more akin to caramel than cocoa. Cinnamon closely follows this unique note with nuances of cedar and coffee still in tow, though the latter has converged to more of an espresso. Soft fragrances of cocoa and vanilla accented by espresso curl through my nostrils as I take in the expelled smoke for a momentous paring. Construction is moving along well given that early on there was a nasty looking variation in the burn, despite this it has self corrected and appears to be dropping ash in uniform inch long segments.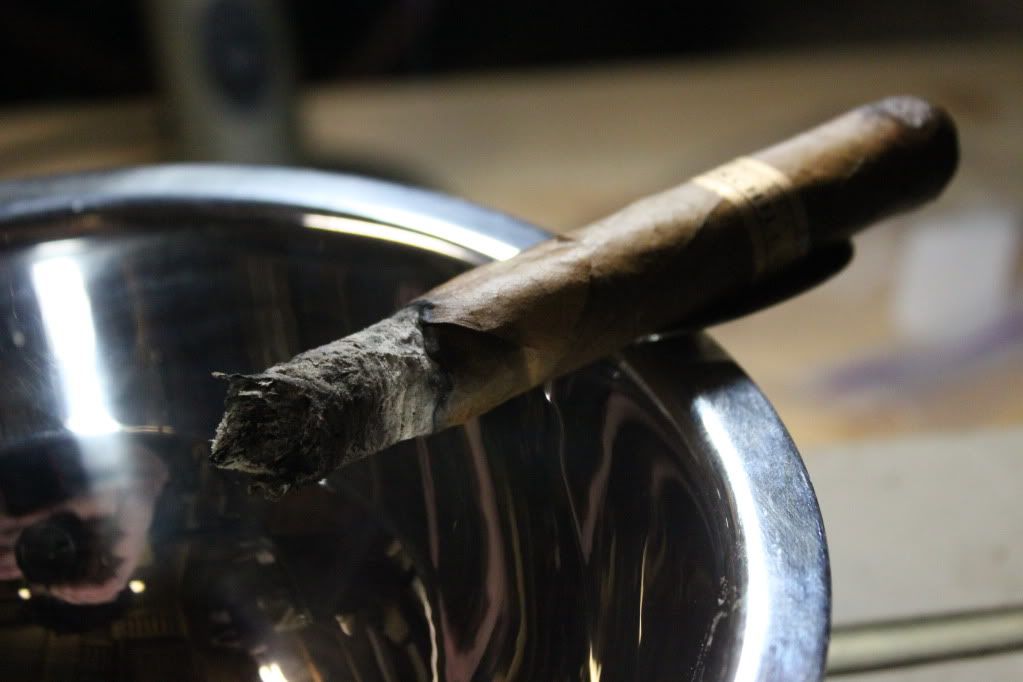 Second Third: As you may have noticed, the wrapper has begun to behave rather oddly first separating an inch above the burn line, then cracking up past the band but this hasn't caused any issues with the burn or draw. As for the characteristics of the draw itself, complexity and strength unify together as one. The sweet cocoa/caramel and cinnamon shine brightly against ominous background notes of black coffee, earthy flavors and a hint of pepper on the finish. The expelled smoke remains abundantly aromatic as I again let it dance among the confines of my nose, it still exudes cocoa though cinnamon notes have replaced the vanilla and espresso has joined the leather which was present prior. Apart from the wrapper coming apart in places, the burn has been the one of the sharpest I've seen on a Cuban cigar and the ash continues to give way in segments in little more than an inch.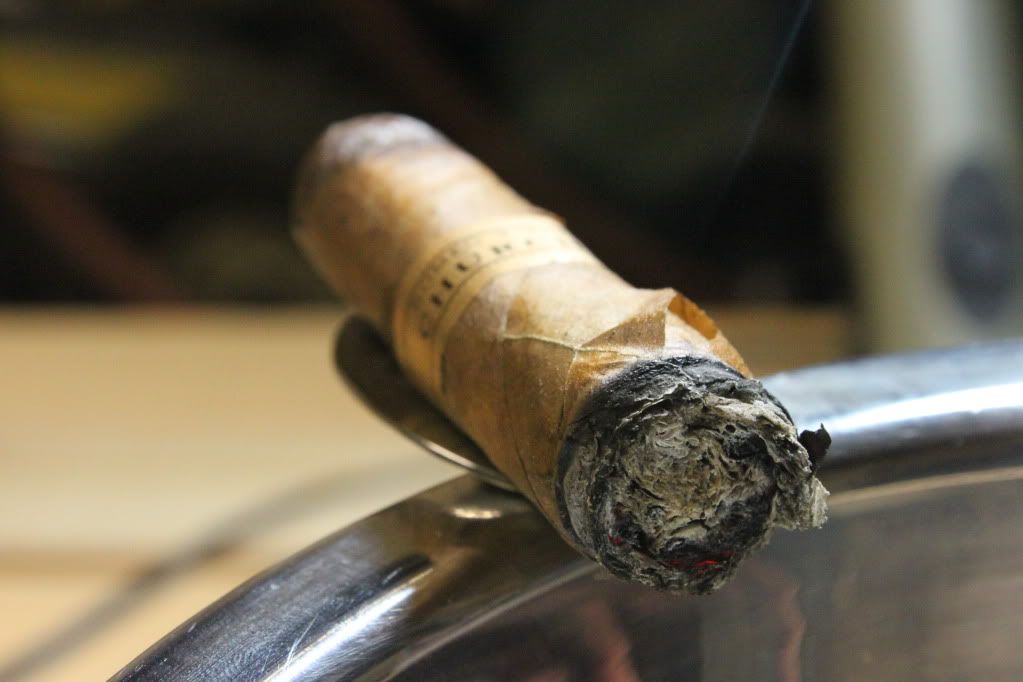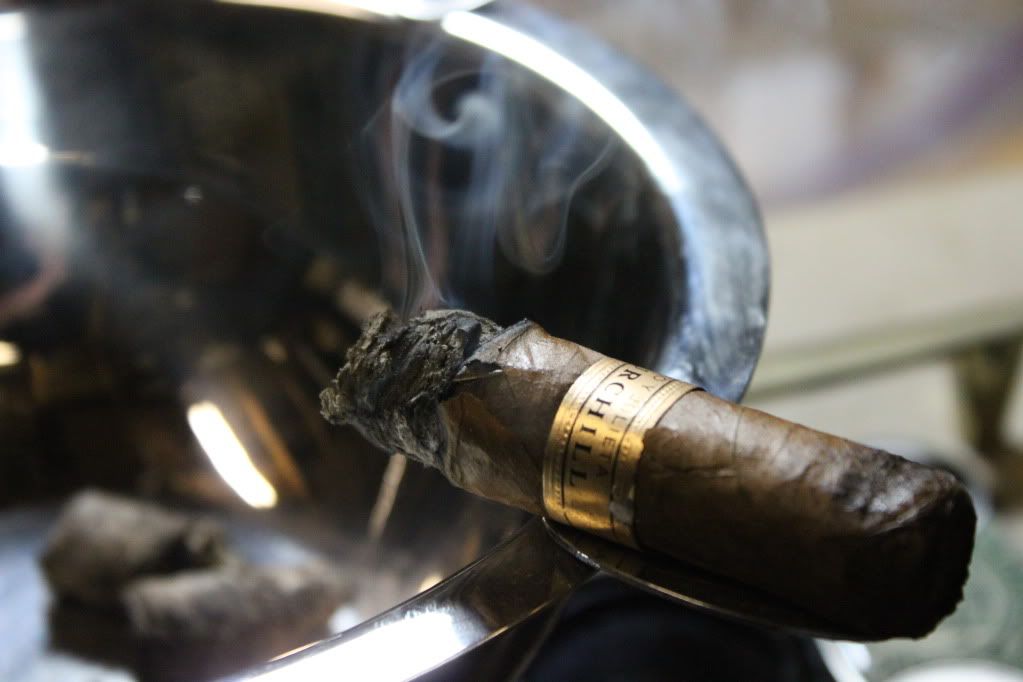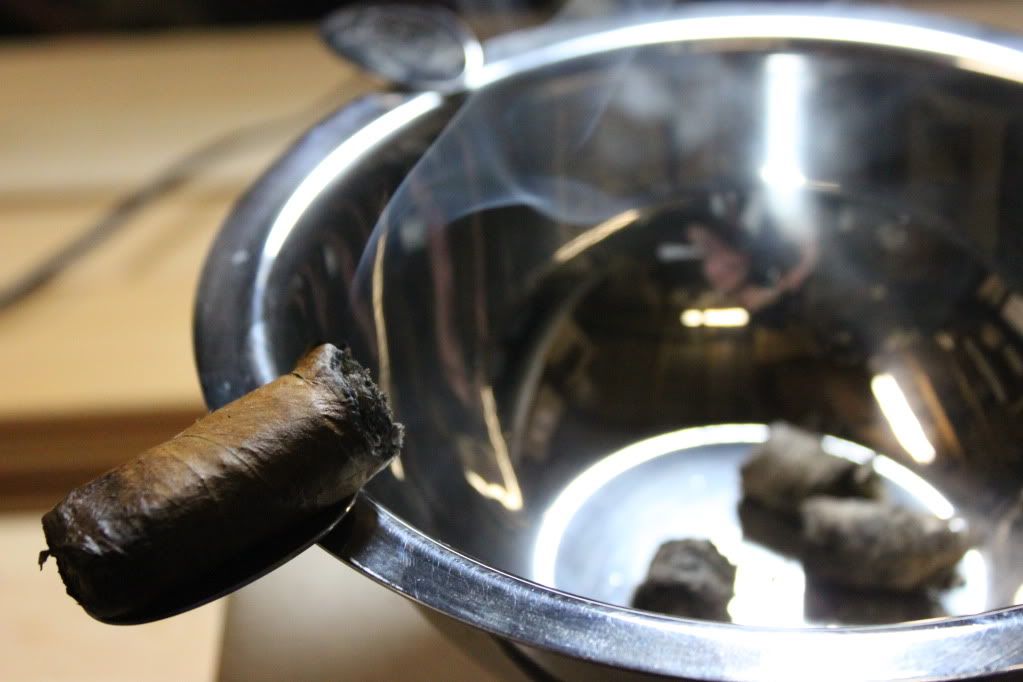 Final Third: With the end in sight and less then two inches left of its once grand size, the strength of this cigar comes forward in full force. Cocoa and cinnamon are washed away by stronger notes of earth, espresso and leather but intriguingly there is little to no spice at the nub. The retro-hale is again astoundingly floral hanging on to cocoa/caramel and cinnamon but fittingly displays even more powerful fragrances of espresso and leather on the finish. Unfortunately, the burn has again become less than consistent and whats left of the wrapper is about ready to fall off the nub, but this isn't an issue as I'm about ready to extinguish the cigar.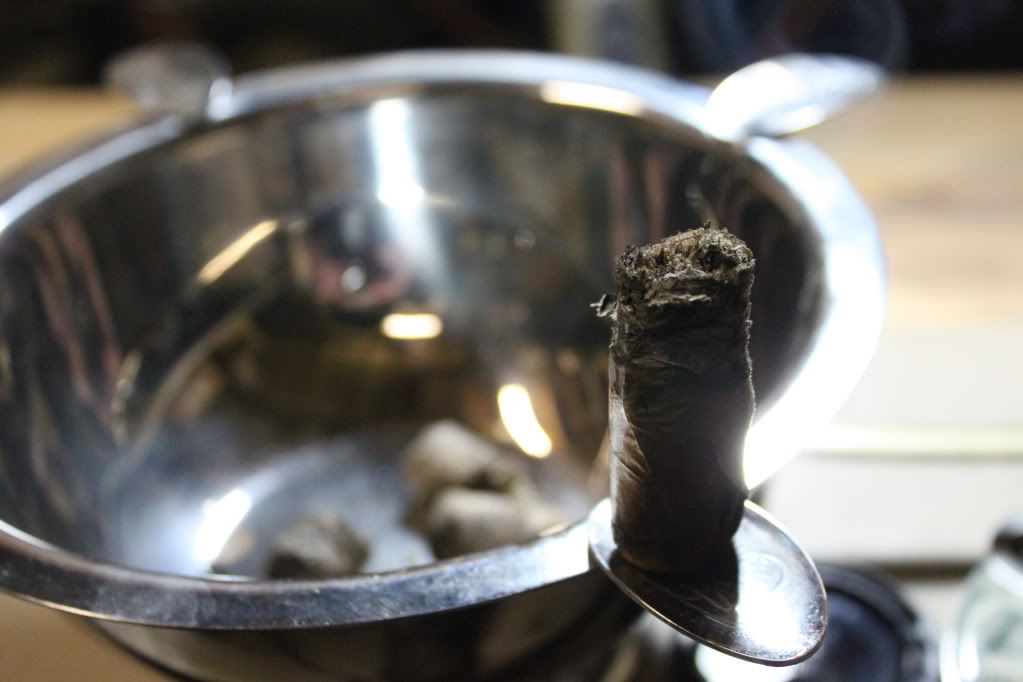 Final thoughts: This was a breath taking cigar, rarely do balance, complexity and strength come together at exact and pivotal points like those displayed in this masterpiece, save of course for the burn issues and tight draw. What else is there to say, this is the flagship cigar that Romeo y Julieta is best known for and I loved it, if only stock this well aged was readily available.
Total Smoking time was an hour and a half.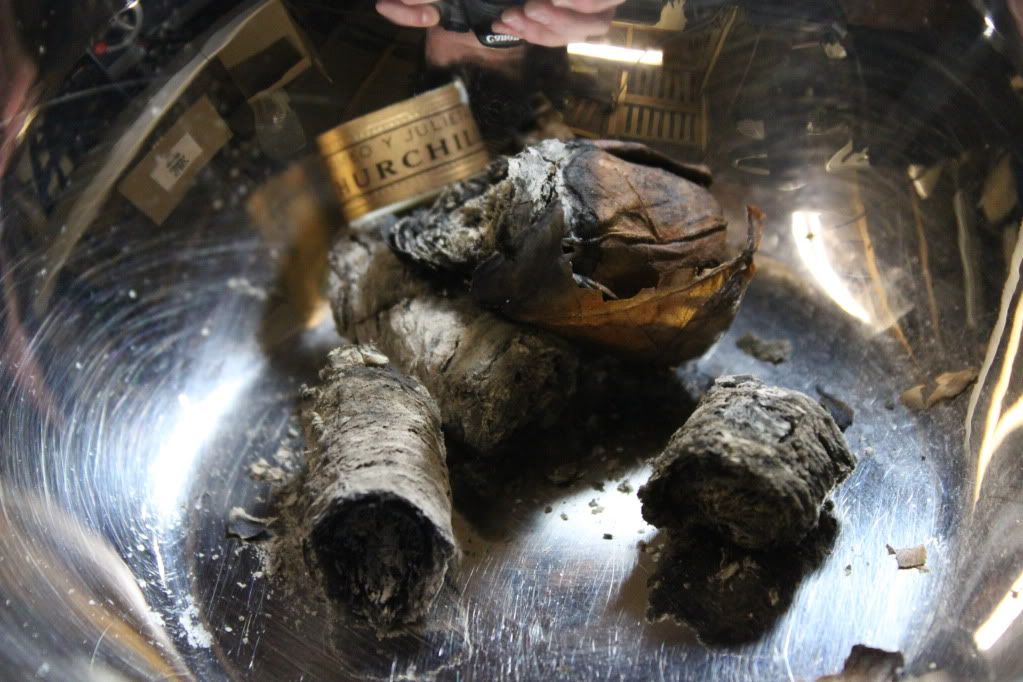 You may notice the Depth of Field is rather shallow and some are pictures under/over exposed but thats just because I have fun with the new camera, this will be less crazy in future reviews.
Thank you for reading.