Padron 44th Maduro 6 ¼ x 52
The Padron family reserve is a staple of Padron line and stands out in my mind as some of the best cigars around in the super premium/ultra super premium arena. I've not yet had a chance to smoke the 44th maduro myself, but I've talked to very few people that have negative things to say about this cigar, I hope it just lives up to the hype.
Taking the appearance of this box pressed Toro into consideration, it really a thing of beauty – credit to Pavlov's observations, every time I see a cigar this dark, rich and oily my mouth waters just a tad. True to the legendary attention Padron pays to construction and quality this cigar is no exception. The wrapper is near to perfect with minimal mid rib veining and no spots or patches to be found, because it box pressed, the pack is extremely firm and I have no doubt this will make for a great draw.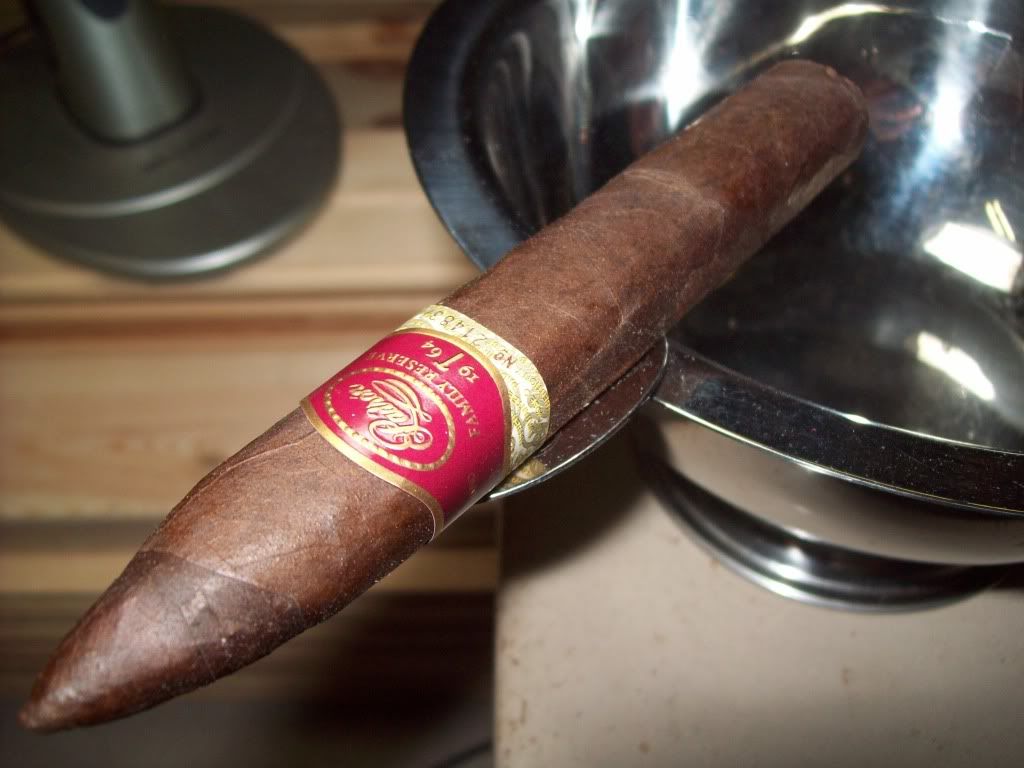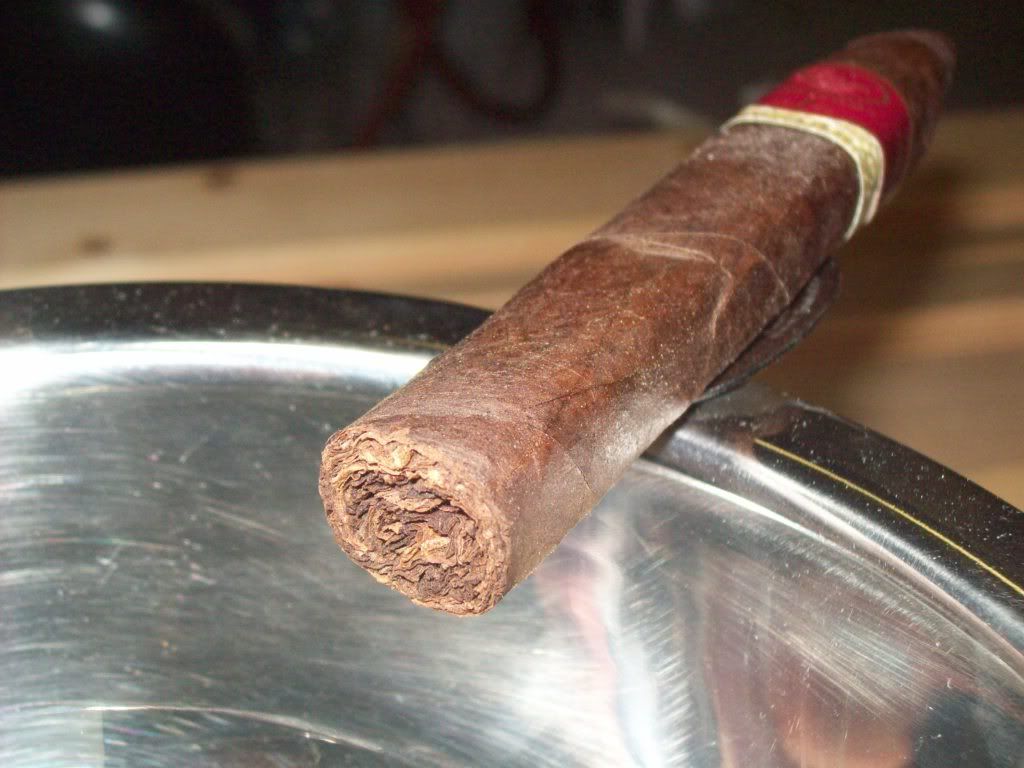 Pre-Light: For a cigar that has such deep and supple characteristics from an appearance stand point, the aroma from the wrapper and foot are surprisingly flat, only faint hints of cocoa, cedar and the barnyard are present. Removing a quarter inch from the shoulder of the torpedoed head reveals an easy draw which again is milder than expected displaying notes of cedar, tobacco, barnyard with a hint of lingering spice.
Light: The initial draw is extraordinarily spicy, not quite what I've come to expect from the Family Reserve, however, the spicy notes of the draw are uniquely contrasted by rich fragrances of dark cocoa with vanilla highlights leaving me to wonder if they will make an appearance in the flavour profile.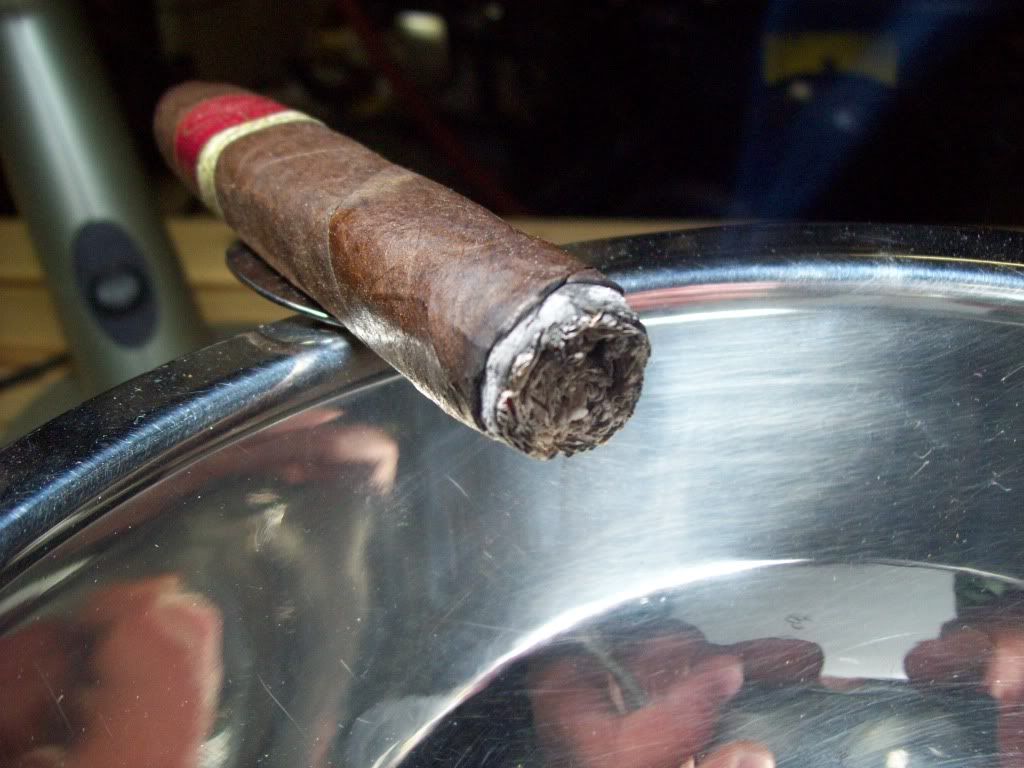 First Third: After 10 minutes or so pass my original assertions prove correct and the heavy spice gives way to a complex profile laden with cocoa. At the draws onset the cocoa is light and powdery but soon after takes a sharp turn and dives deep into a world of dark chocolate, earth and spice with perhaps a hint of arabica bean. Exploring this expanse of fragrance and flavor further by taking the expelled smoke through the nose reveals light cocoa notes with hints of leather. Construction appears to be premier dropping ash at a solid two inches and showing a rather consistent burn line at the end of this third.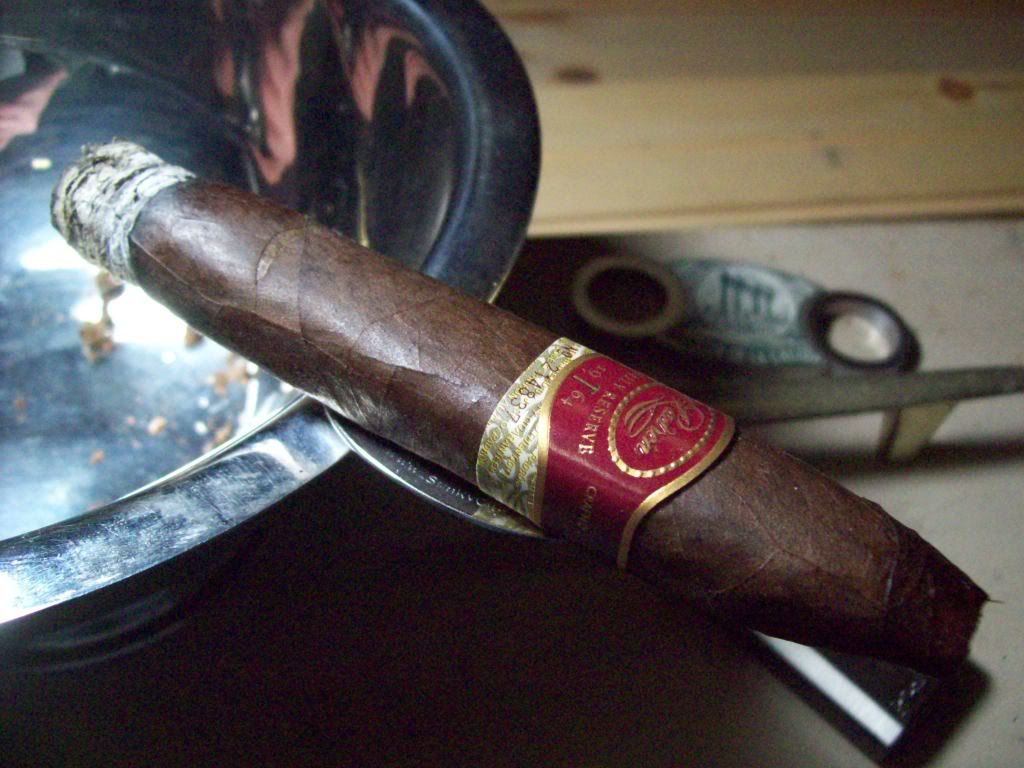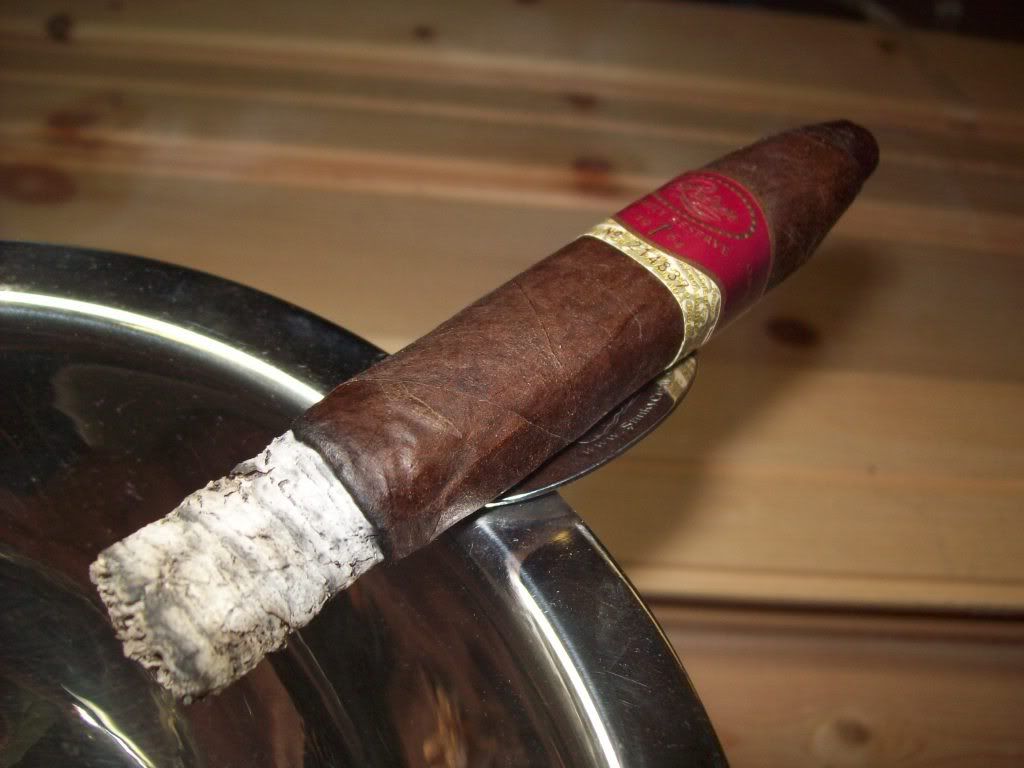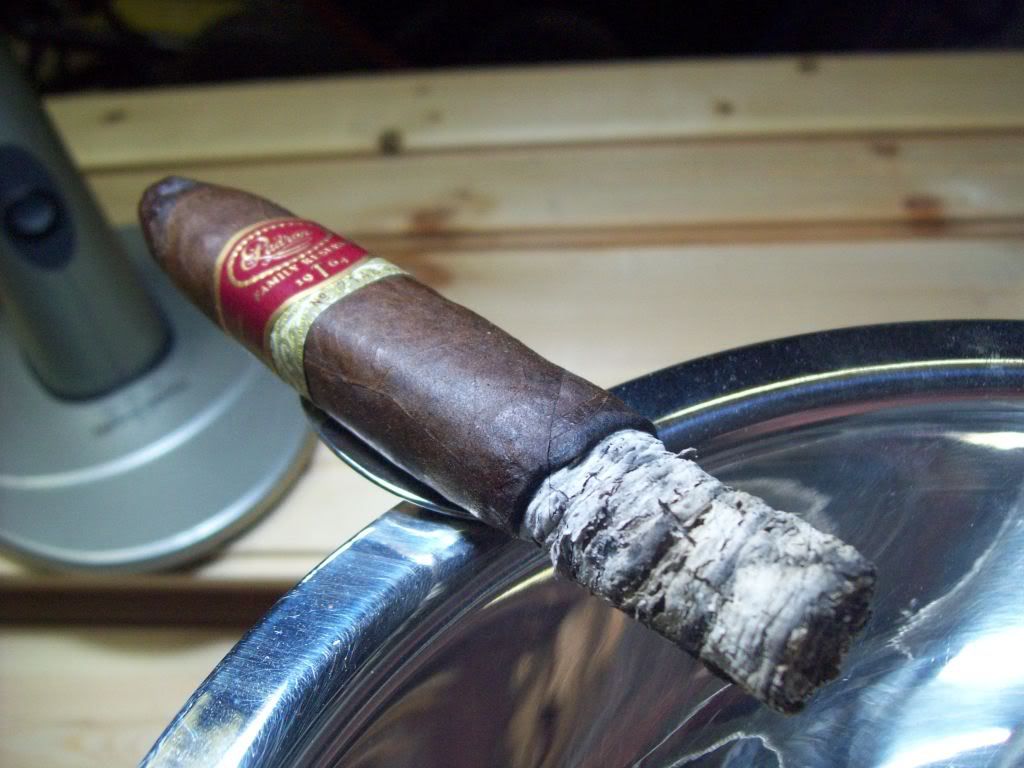 Second Third: Perhaps unprofessionally, I left the cigar for a short while in favor of getting something to eat only to find it had gone out upon my return, nevertheless after relighting a plethora of flavor greets my palate. Dry cocoa is still abundant at the draws onset, though stronger flavours of dark chocolate, earth, spice and arabica bean seem to be vying for power over the flavour profile. Taking smoke again through the nose, the cocoa present in the previous third is still about, yet mildly stronger in tow with a slightly more pronounced leather. Construction is excellent yet again as the burn keeps to a razor sharp edge and the ash holds about an inch before the final third.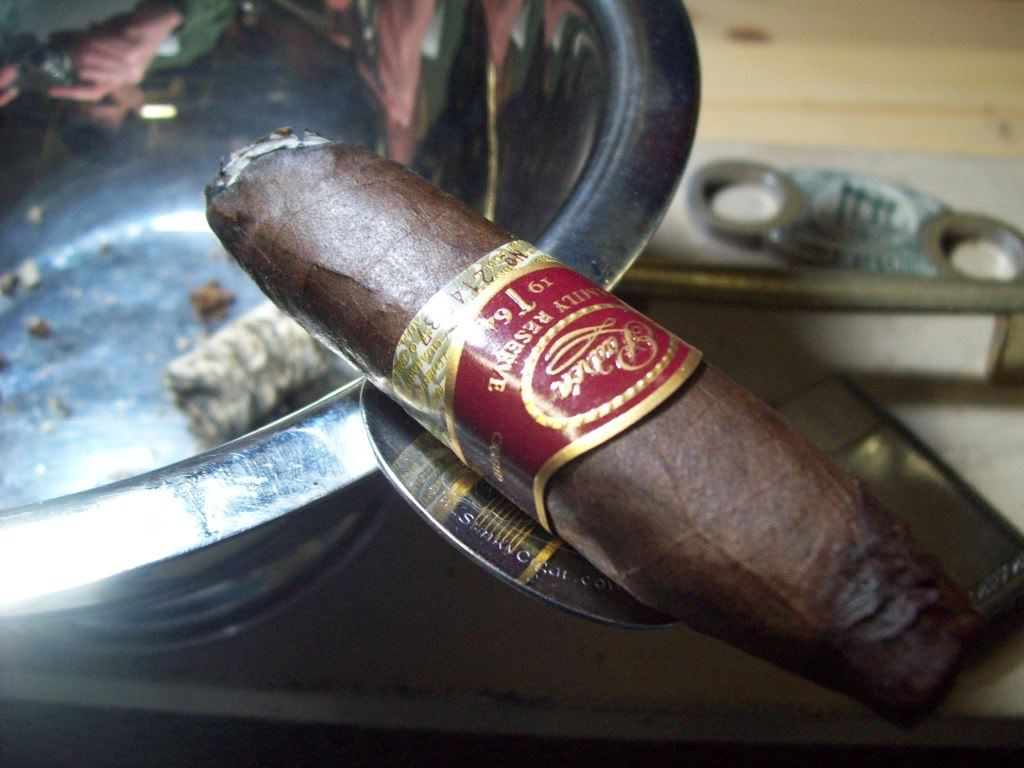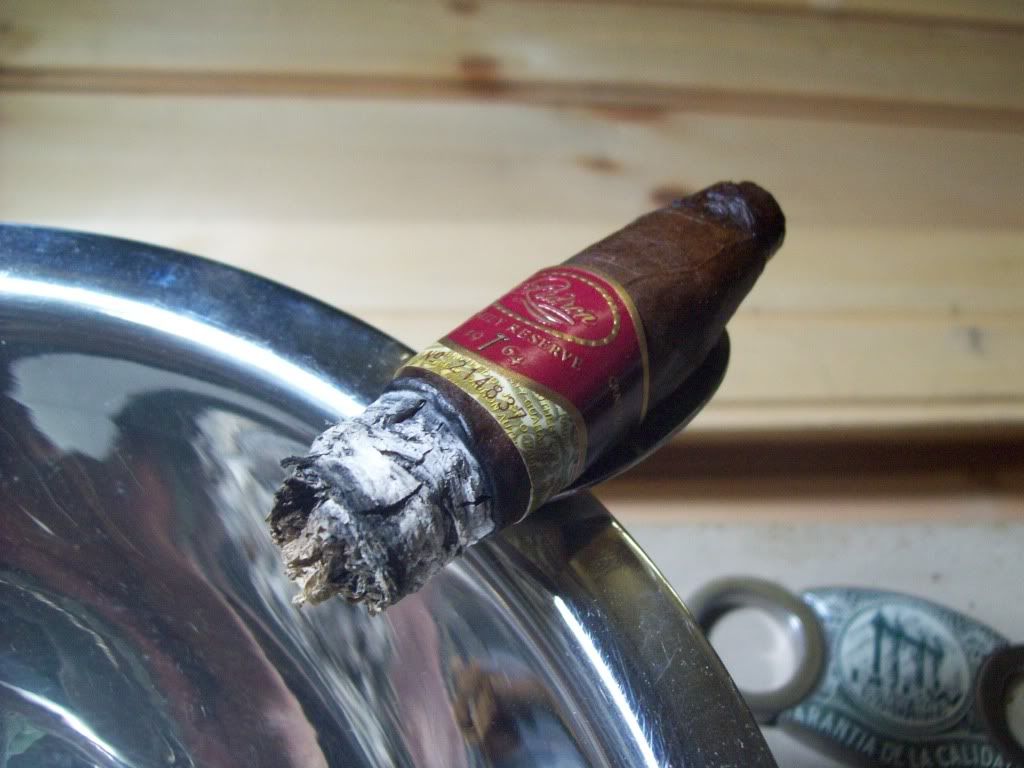 Final Third: With about two inches left to go I am specifically intrigued by the lack of complexity this cigar has to offer, unlike all the other Family Reserve Padrons I've smoked there isn't allot of change in this cigar with the exception of strength. About half way through to the finish, many of the initial notes present in the first third are still kicking around, cocoa – though darker than earlier on – is still existent on every draw along with earth, spice and arabica bean as well as a noted sweetness throughout. The retro-hale exhibits some darker chocolate notes while hanging onto leather but is otherwise boring. The burn is unwavering and the inch and a half or so of ash that managed to hold on until this point has fallen with about an inch left to go.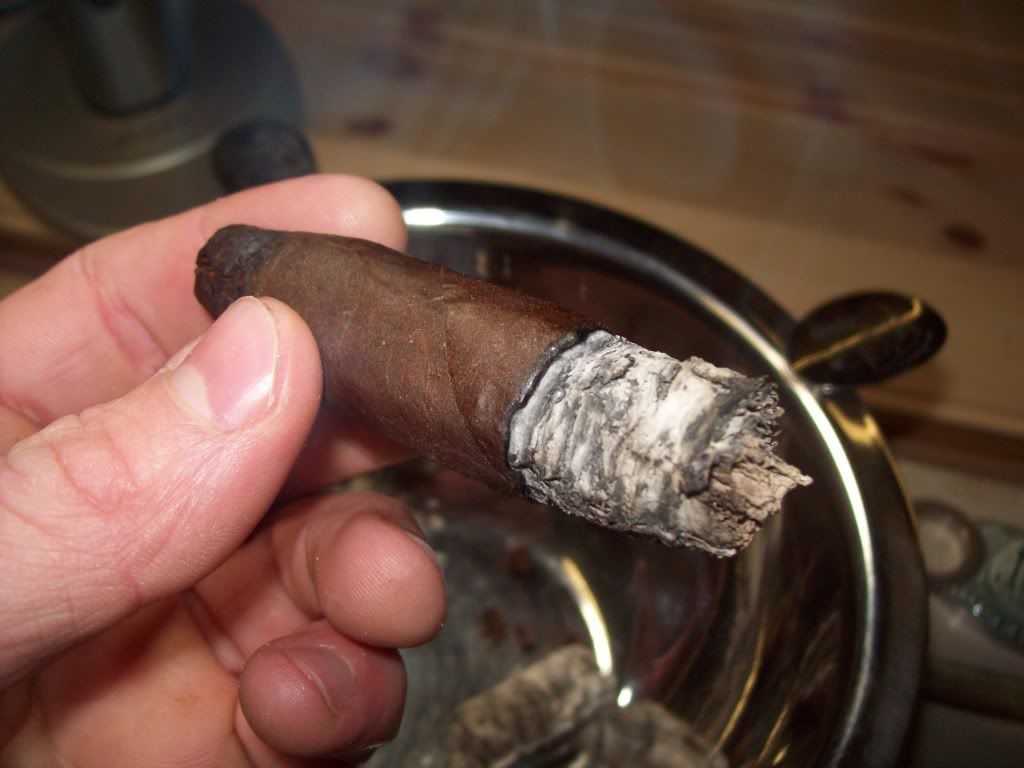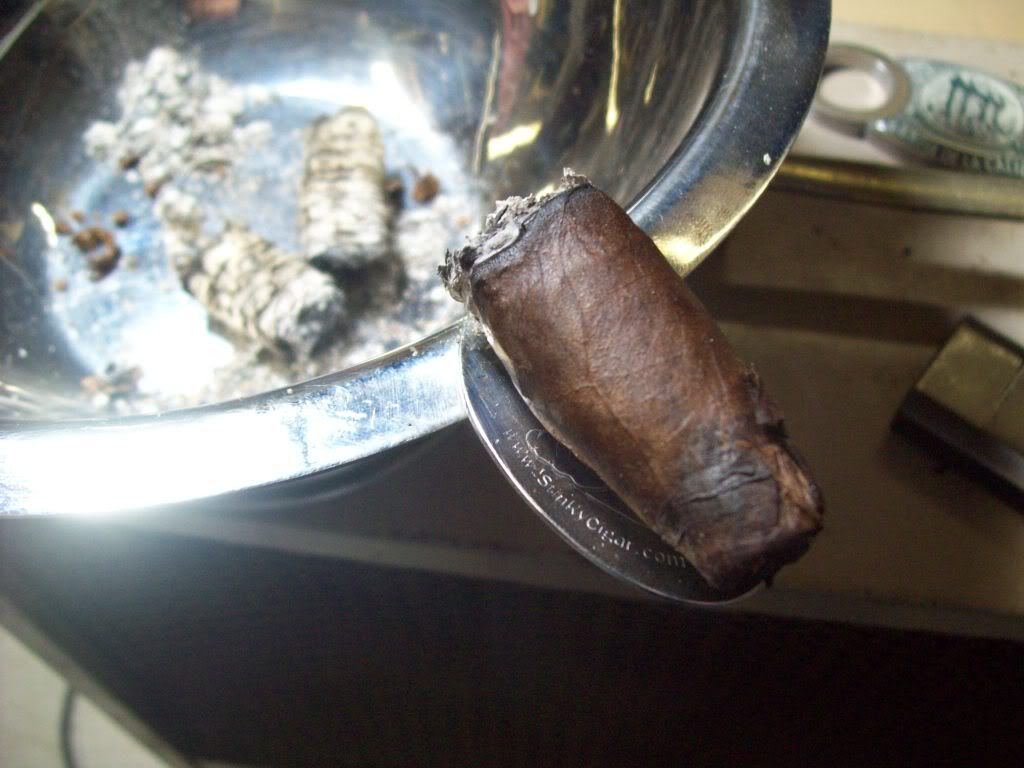 Final thoughts: I have come to expect so much from the family reserve in the past that I've been thoroughly let down with the Padron 44th maduro. This cigar seemed to show so much promise in the first third showing off quite a bit of complexity but after that point it improved little, if at all only dropping flavours and strengthening in the second third onward. The retro-hale was relatively unexciting throughout and over all the cigar seemed boring to me. My experience with this smoke was by no means bad but for the price tag it carries it certainly didn't impress me like it should have.
Total smoking time was close to two hours.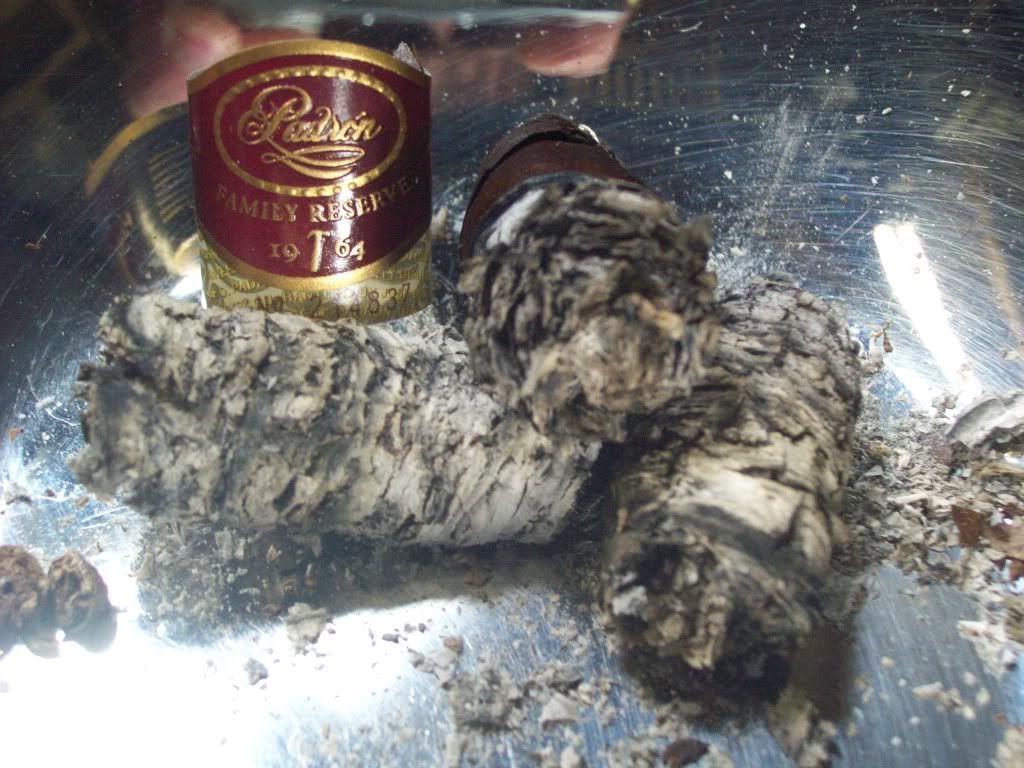 Thanks for reading.