Chaveta Corona Gorda 5 5/8 x 46
Surprisingly, I'd actually heard nothing about this release until a friend of mine had asked me if I'd like to review some cigars for him back in November. At the time I'd had no idea what he even intended to send me but not being one to turn down the opportunity to try something new, I said yes. From what I can gather the Chaveta blend, it comprises a Nicagaguan/Dominican filler and Dominican binder all enclosed inside a Brazilian Bahia Maduro wrapper. The tobacco itself is rolled at the Don Leoncio Factory in the Dominican Republic (think Pinar Del Rio cigars) and comes in 5 sizes; Chuchill, Corona Gorda, Robusto, Toro, and a Torpedo. As for the name sake of the brand and the meaning of Corte Fino depicted on the wrapper, the Chaveta is the kinfe that Torcedors use to cut the tobacco leaf while working with it on the rolling table (this can actually be seen depicted on the band) and the words Corte Fino also depicted translate to Fine Cut, undoubtedly implying that the cigar is of utmost quality.
I think Chaveta Cigars may have been on to something when they decided to declare their product as "Corte Fino" because it is visually stunning. I've never seen an unaltered wrapper like this on a 6$ cigar before, its so oily and richly coloured that if you were to take band off it would not be hard to mistake this for an Anejo, I mean this really looks like something you'd see on a $15-20 cigar, I'm shocked. In addition to appearance, construction also shows promise as the body possesses quite a firm pack and has a nice spring when squeezed.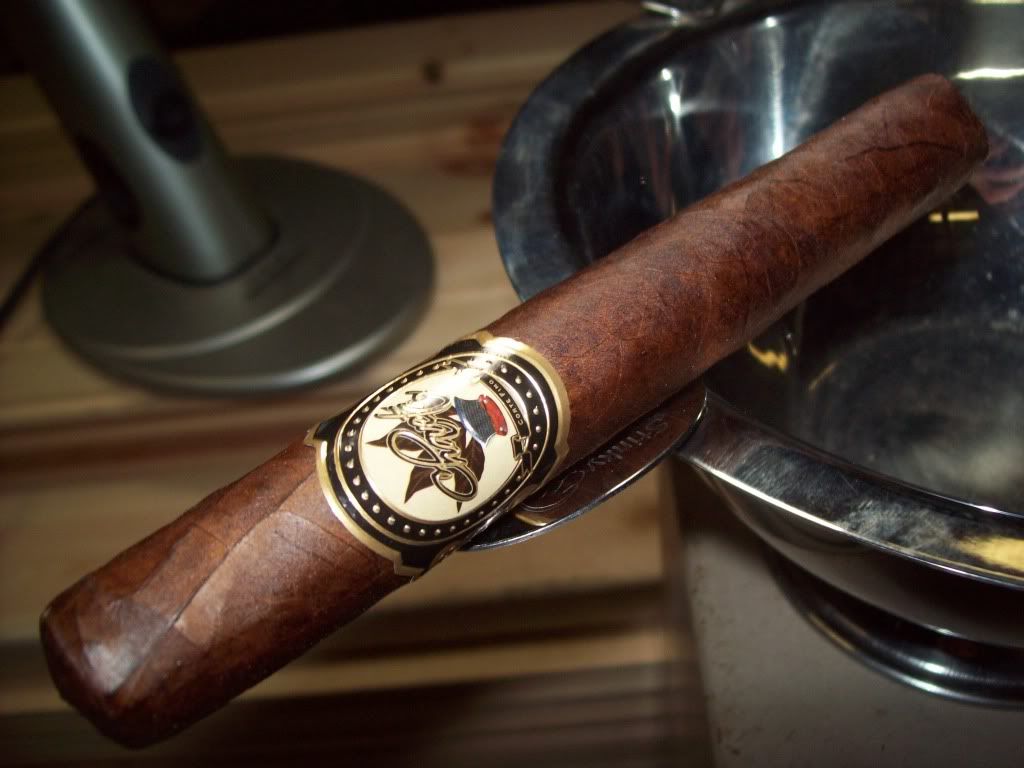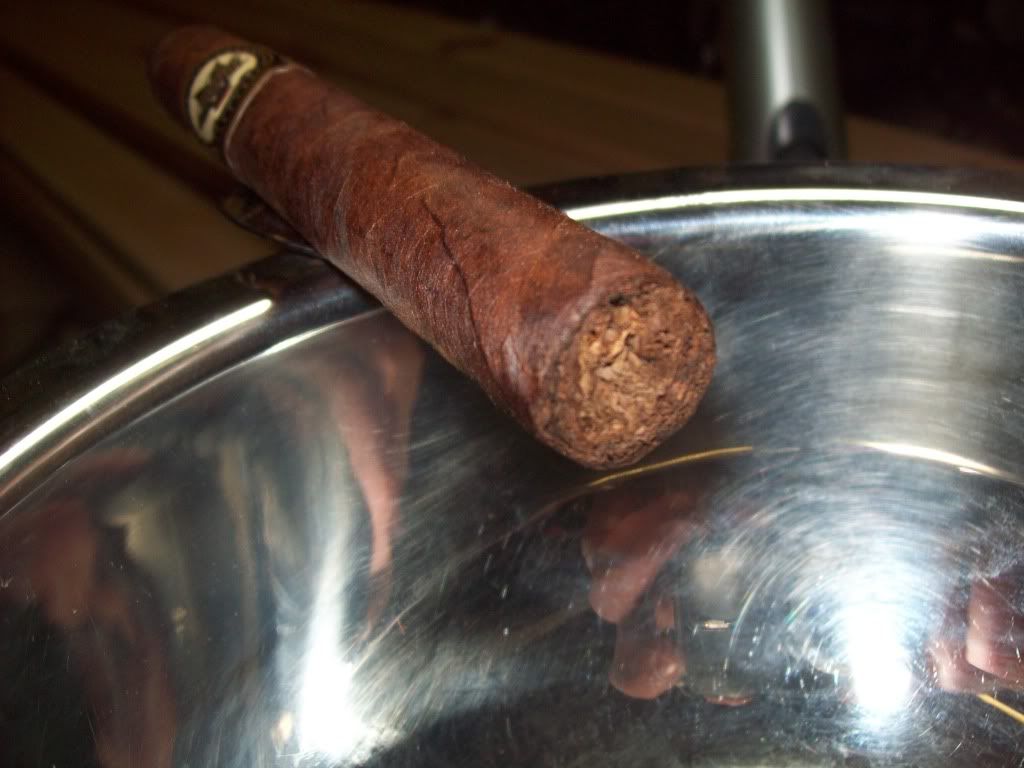 Pre-light: The aroma coming from the body and foot are interesting and not what I expect for a cigar with such dark characteristics. The expected elements of spice and earth exist to some degree but are in fact largely overpowered by raisin, cedar and barnyard fragrances. After taking a hair off the top of the cap more raisin, cedar, earth and spice are revealed on an easy draw.
Light: As soon as I toast and light, smoke is everywhere – almost on a t52 level. While I expected this to again be a spice and pepper bomb I am instead met with smooth flavours of semi-sweet dark chocolate, earth and just a hint of spice. The incredible smoke output makes the aroma from the lit foot hard to ignore, the delicate notes of dry cocoa and vanilla are everywhere in the air and are close to intoxicating.
First third: Roughly 10 minutes from the light and there has already been a wonderfully complex shift in the flavor profile. Dark chocolate has transmogrified to a lighter sweet but dry cocoa, followed by cinnamon, a hint of vanilla – yes, I said vanilla – earth and spice on the tail end. The expelled smoke pairs nicely with the draw, when taken in fragrances of dry cocoa, cinnamon, and vanilla are also abundant but with stronger hints of espresso and leather on the finish. Construction is great thus far with the burn line keeping nice and even edge while the ash holds to a uniform inch before dropping.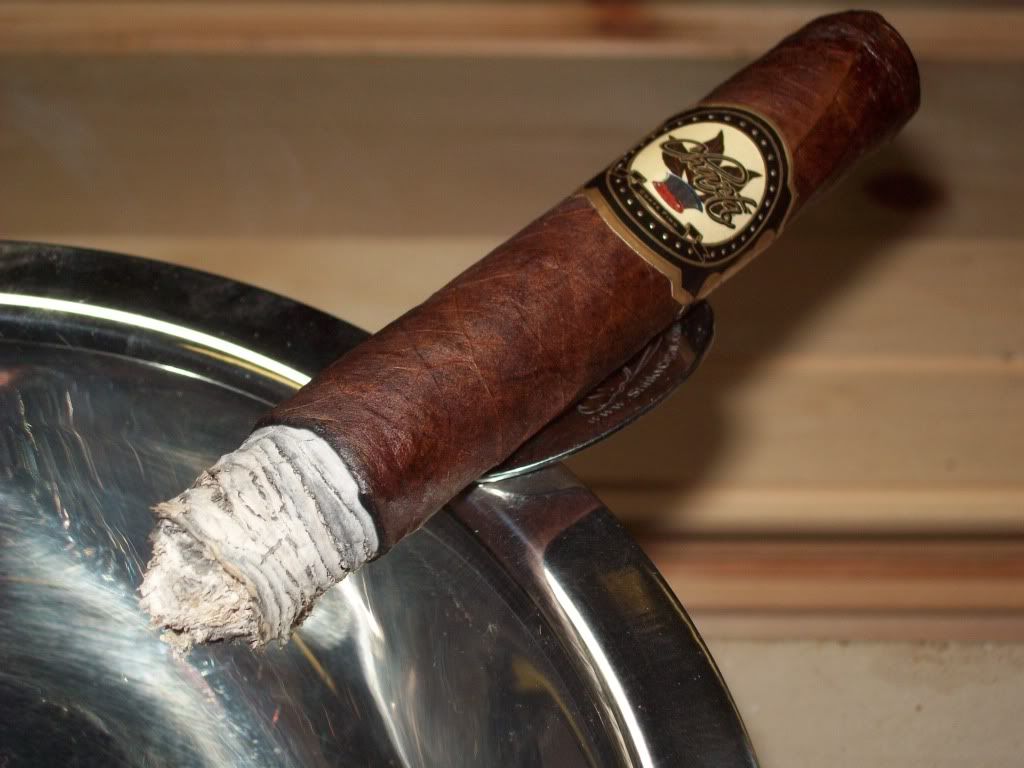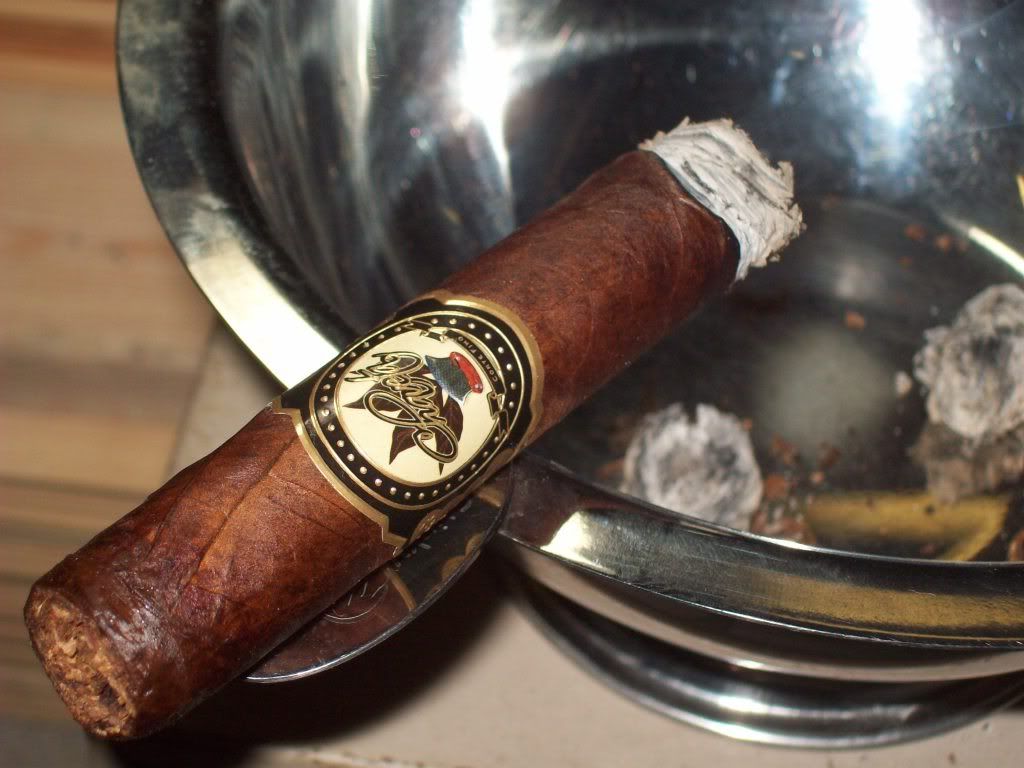 Second Third: 50 minutes in and the second third is developing quite nicely. The cigar is strengthening somewhat but remains medium bodied and continues to carry notes of cinnamon, earth and spice but the vanilla has dropped away and the cocoa had reverted back to a much fuller dark chocolate flavor. Taking smoke in through the nose yet again, I am delighted to find that the cinnamon-vanilla nuances are just as bright now as in the first third, although dry cocoa has died off somewhat and the leather-espresso flavours have become more full. Construction continues to move along in good form seeing the burn remain even and the ash continuing to drop at almost 1 inch intervals exactly.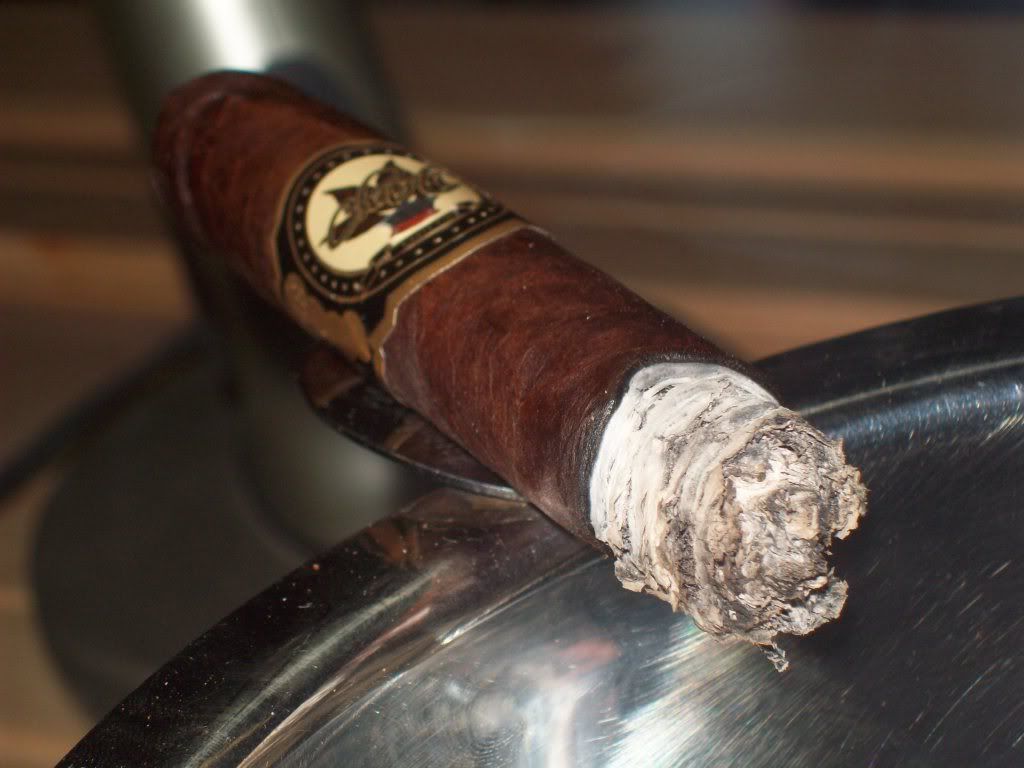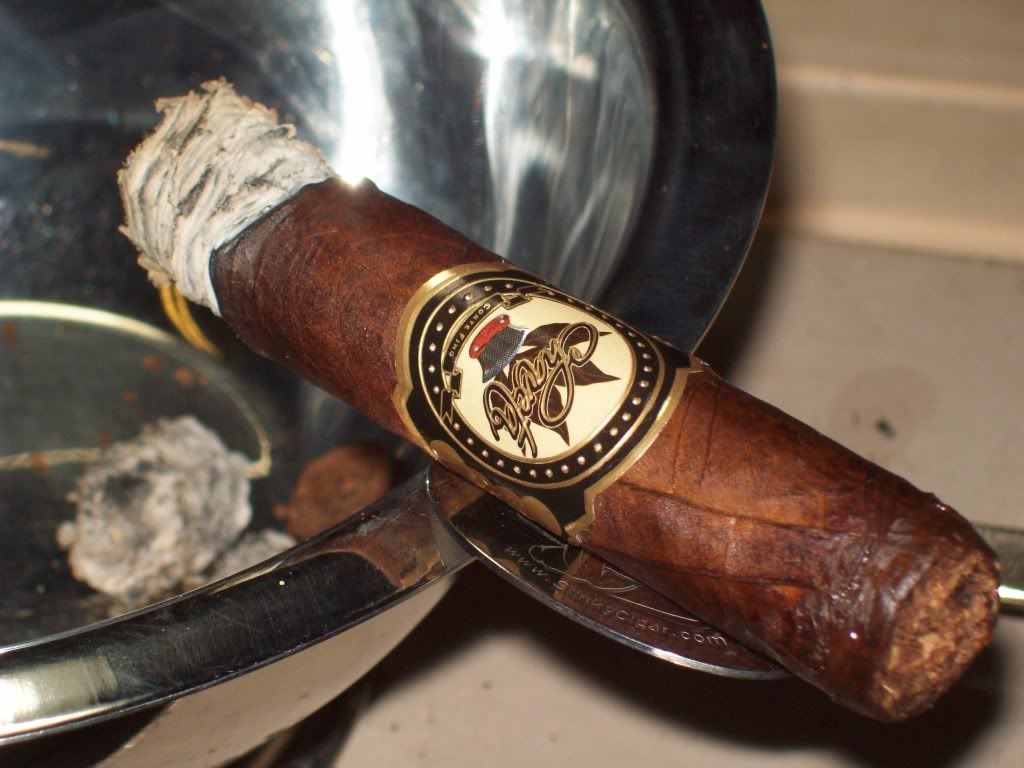 Final third: Coming near to a close at the 1 hour and 20 minute mark the Chaveta continues to progress beautifully. Darker and more rich than the two thirds preceding it, flavours of cinnamon, dark chocolate earth and spice continue roll over the palate and the retro-hale sees virtually no change from the second third, absolutely outstanding. With an inch left to go the burn has finally succumbed and begun to waver somewhat and the ash now seems to come off in half inch segments.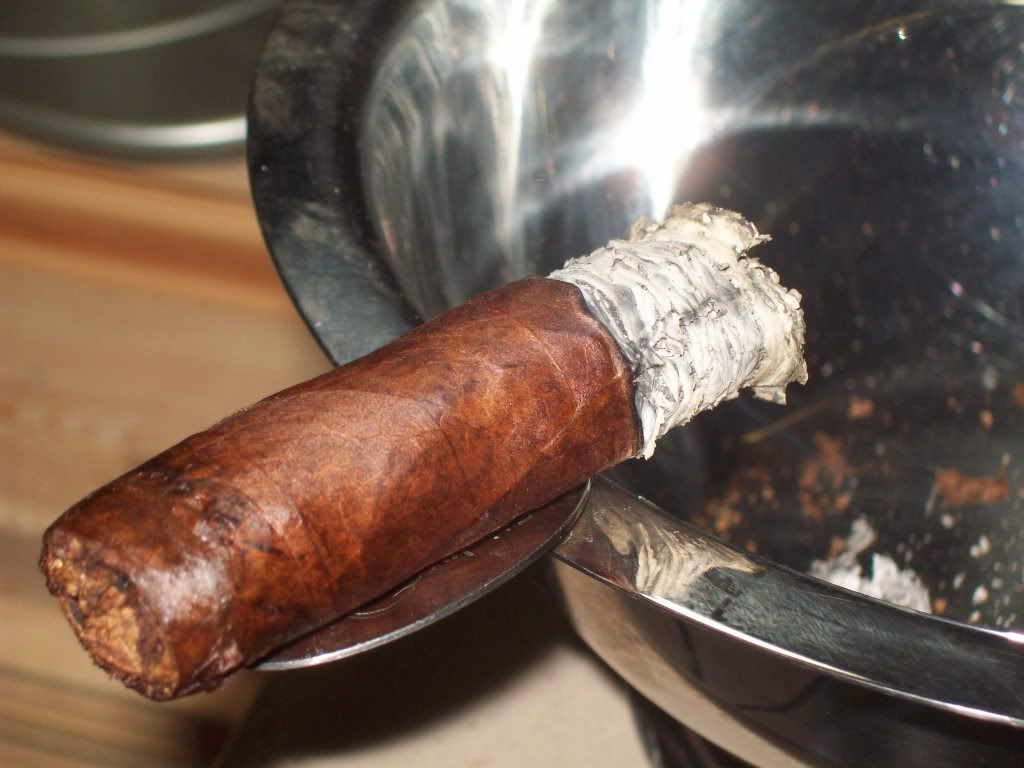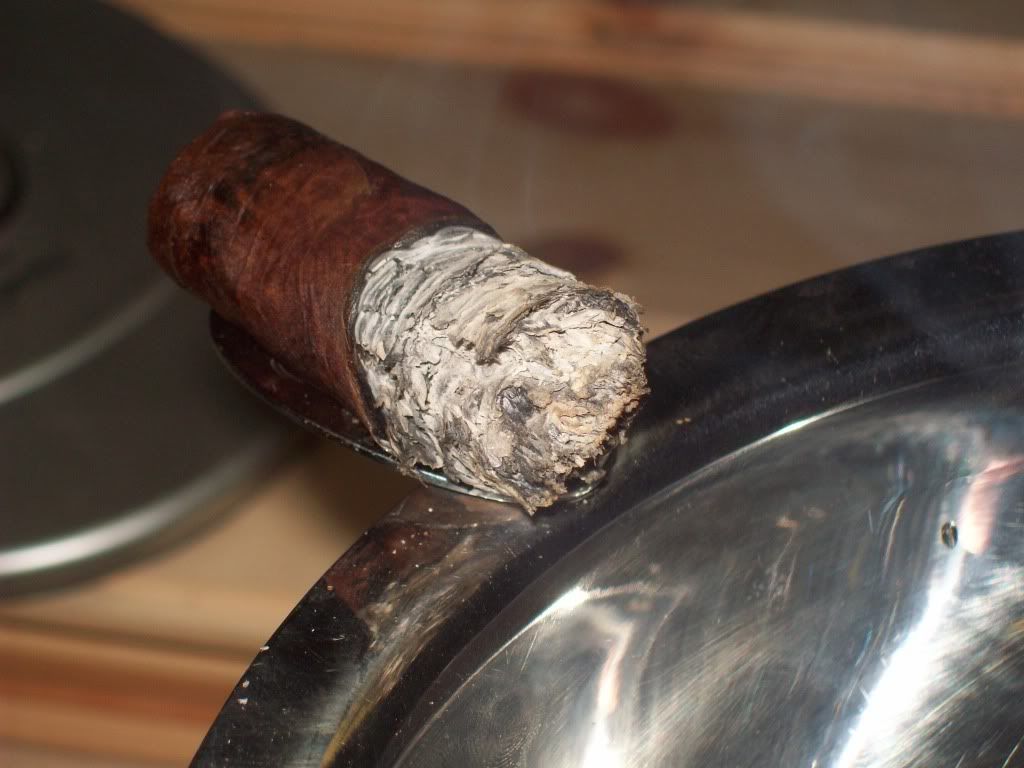 Final thoughts: This was just one of those cigars that wow you in every aspect from start to finish. Flavour, complexity, aroma, construction and even appearance were all standout in this cigar and it completely blew me away, not much more can be said other than PDR and Chaveta have outdone them selves here – I will definitely be looking to buy a box.
If you are interested in purchasing some of these wonderful cigars a list of retailers can be found here: [url]www.chavetacigars.net/retailers.html[/url]
Total smoking time was just over an hour and a half.
Thank you for reading.