Tatuaje Reserva J21 5×50
For one to look at the dark oily wrapper that adorns the J21, it would be easy to mistake the aged Nicaraguan Corojo ligero for Connecticut Broadleaf – its hard to for me to get over how similar they look and feel.. As for the construction, the cigar is a tad light for a robusto but there appears to be no soft spots in the body. There is some moderate veining running the length of the wrapper but there are no patches and only some minor spotting as far as imperfections go.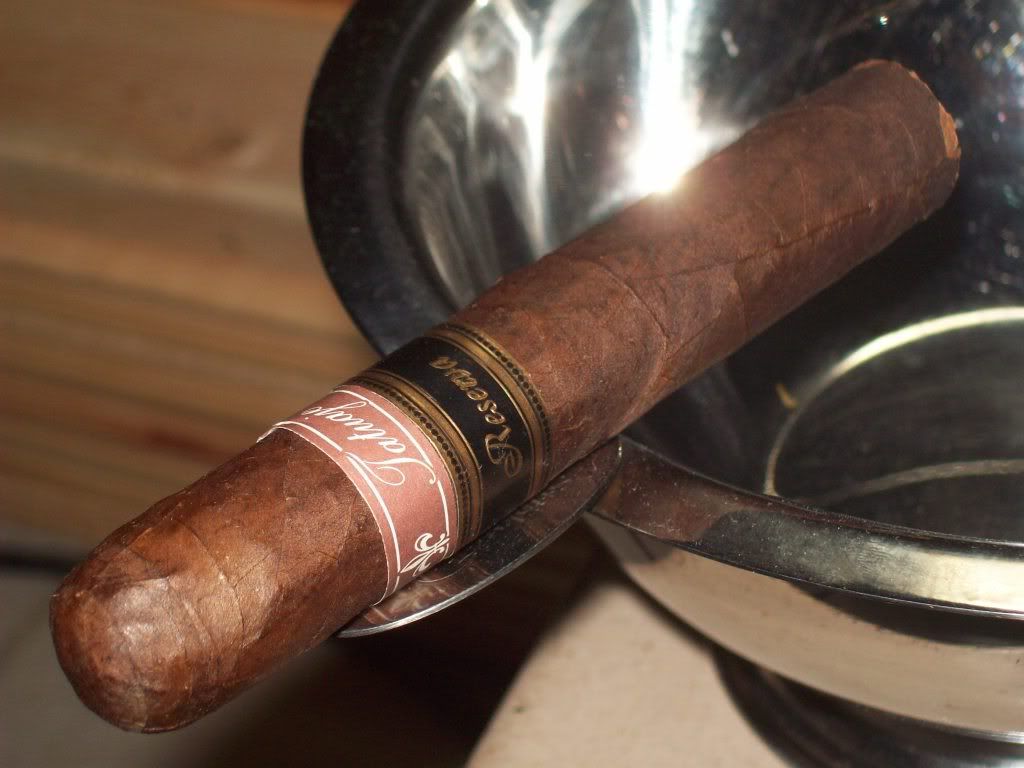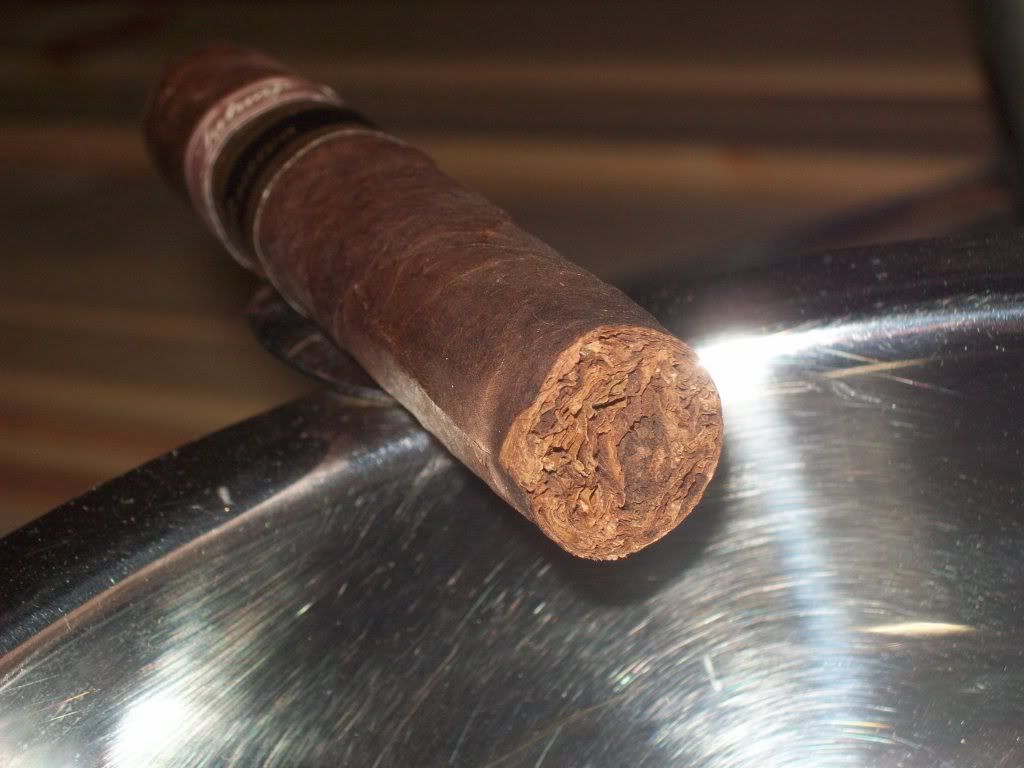 Pre-Light: Sampling the aromas from the body gives off notes of faint tobacco, the barnyard and cedar with an added earthen spice coming from the foot. Clipping the cap reveals a relatively loose draw carrying flavors of current/raisins, cedar and spice.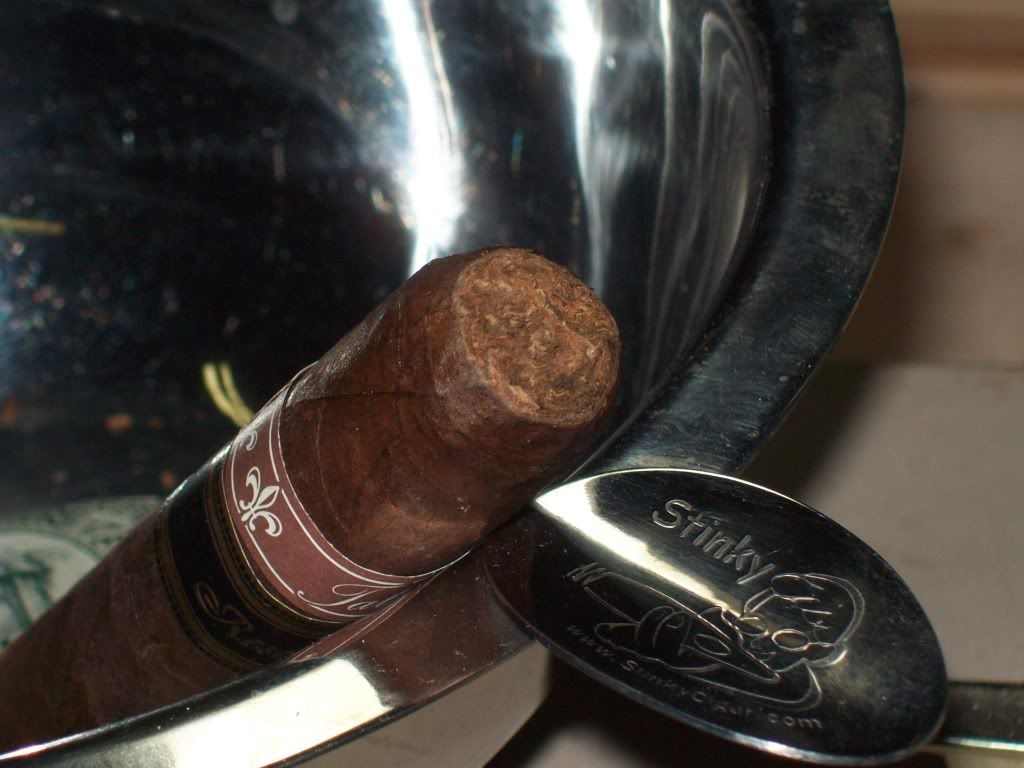 Light: The foot toasts and lights incredibly quick initially raising the concern this cigar may smoke faster than I'd like. The first draws are peppery and exude mountainous plumes of thick creamy smoke. After a minute or so passes, there is still quite a bit of pepper but hints of cocoa also begin to join the draw with a slight sweetness. Pairing with the draw, a wonderful aroma of dry cocoa and cinnamon with a touch of vanilla fills the air.
First third: After about 15 minutes, the first third really begins to come into its own. The spice has died down considerably and semi-sweet cocoa leads the tip of the spear here, this is followed by an earthy black coffee flavour – perhaps arabica bean – with just a hint of spice on the finish. The expelled smoke is limited too cocoa, espresso and quite a bit of leather, overpowering for the first third. Overall construction is good, but not exceptional. The foot holds a solid inch and a half of ash present from the light, while the burn has wavered some up until this point but is currently okay.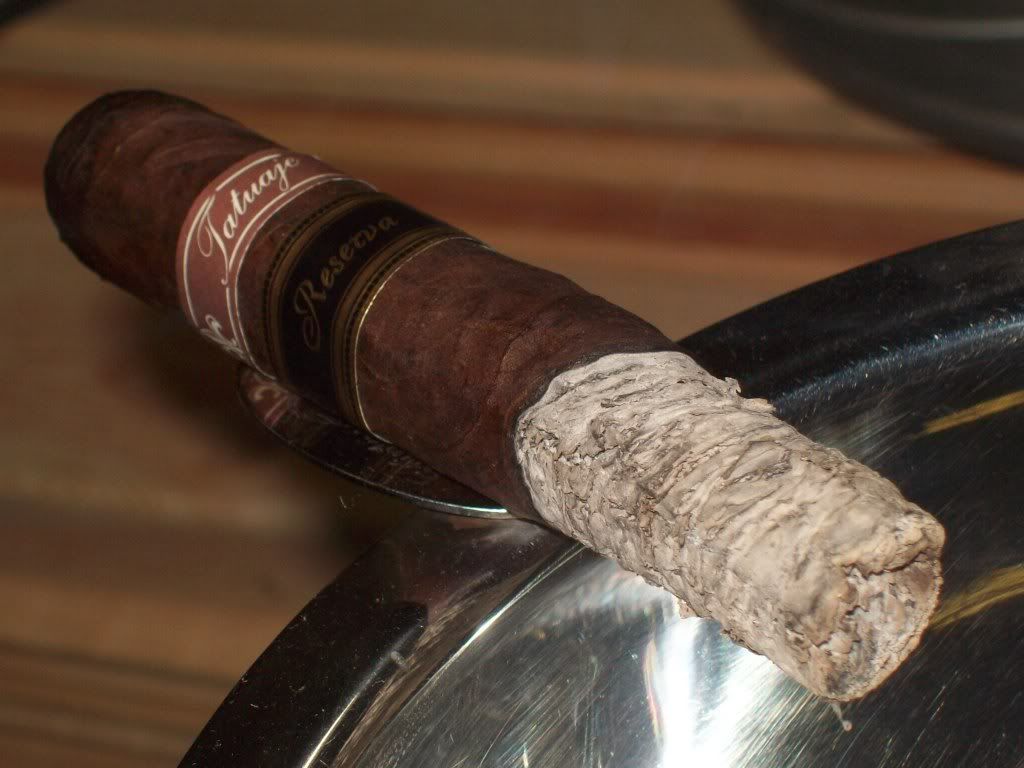 Second third: About half way through the second third, the flavour profile continues to deepen. Cocoa is still present but both it and the sweetness it carries are fading leaving these notes to be replaced with sharper nuances of earth, dark coffee and more spice. The expelled smoke now delivers dark cocoa along side espresso and leather which already carried quite the presence in the previous third. Edging into the finale, the burn has picked up quite a bit keeping to a much sharper edge and the ash seems to hold on for an inch or so.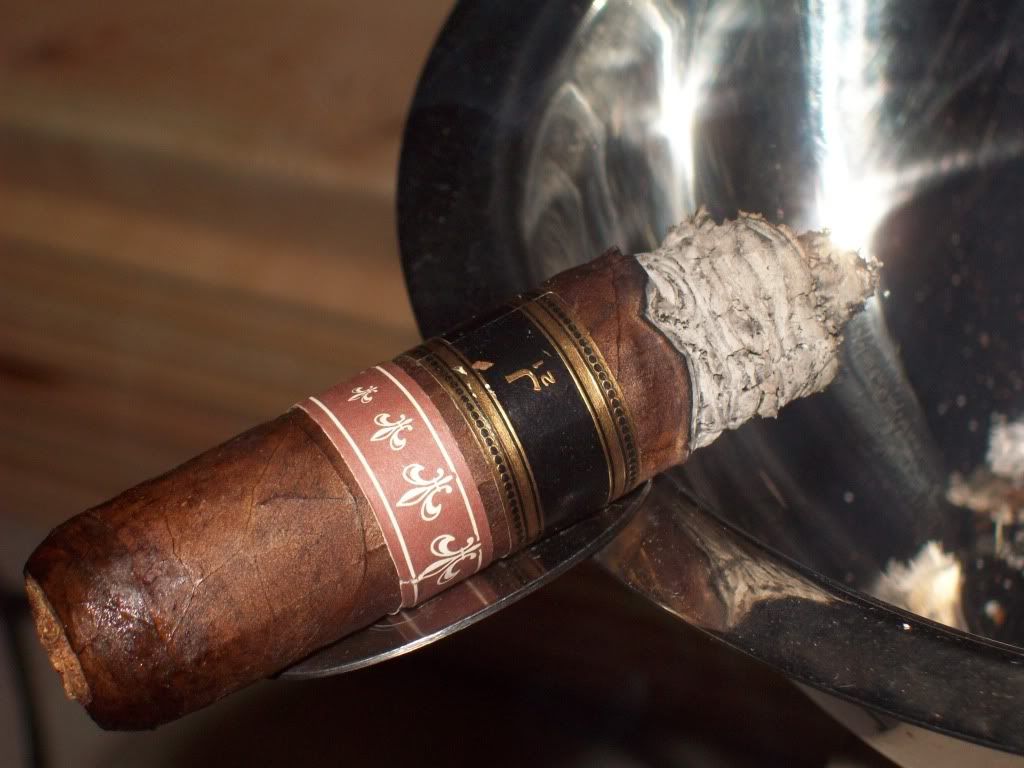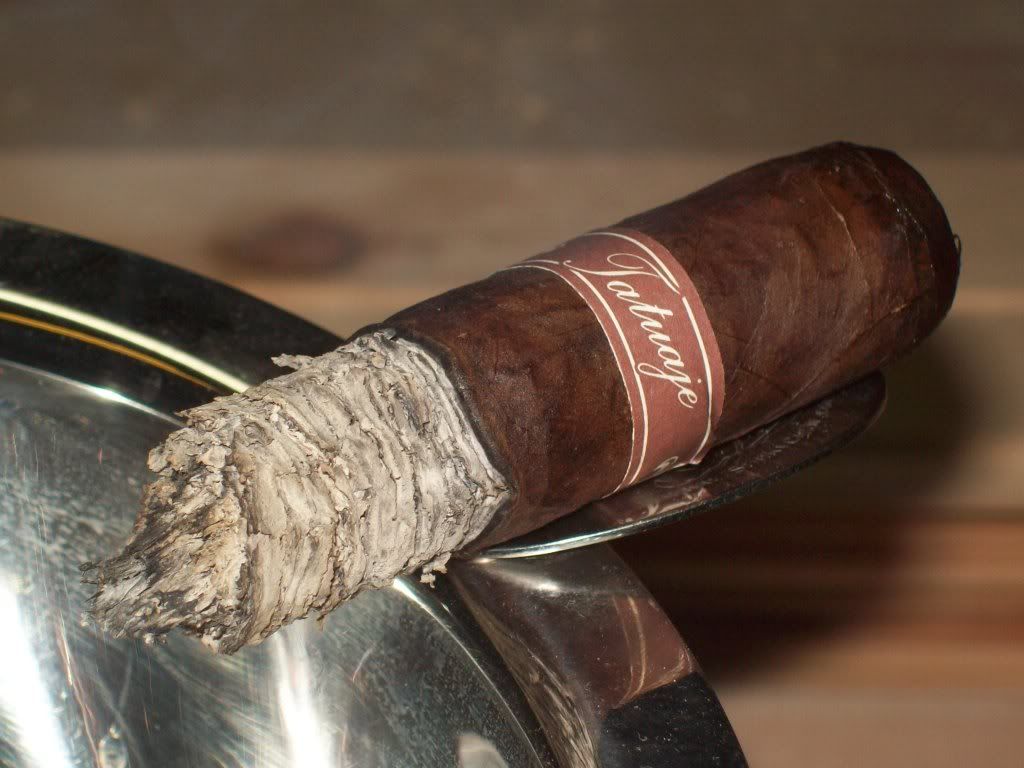 Final third: As soon as I get into the last inch and a half, a power house change occurs. Dark cocoa has now completely dissipated from the draw, in its wake black arabica bean, earth and spice with hints of leather remain for a very strong finish. The retro-hale also seems to have also done away with all cocoa characteristics with only dark coffee and leather left to dance around my olfactories. With less than an inch to go the burn keeps to a continually sharp edge and there is about an inch of ash as I let the cigar die out, surprising given that I find ash typically doesn't hold that well towards the nub.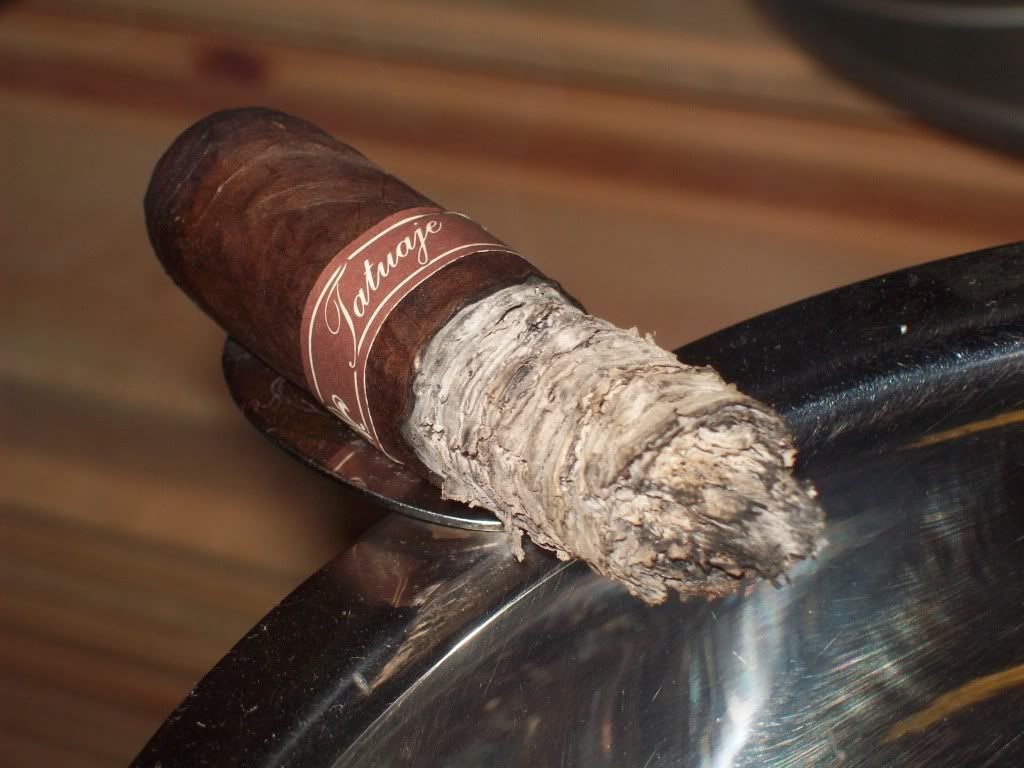 Final thoughts: I'd heard great things about original release J21's but I have to say this cigar left me underwhelmed. It started off nice with good flavour and a fair amount of complexity, but as the cigar progressed the ligero got to me and I found it too powerful. This was by no means a bad cigar but just not for me, spice and full body lovers will find this a treat.
Total smoking time was about an hour.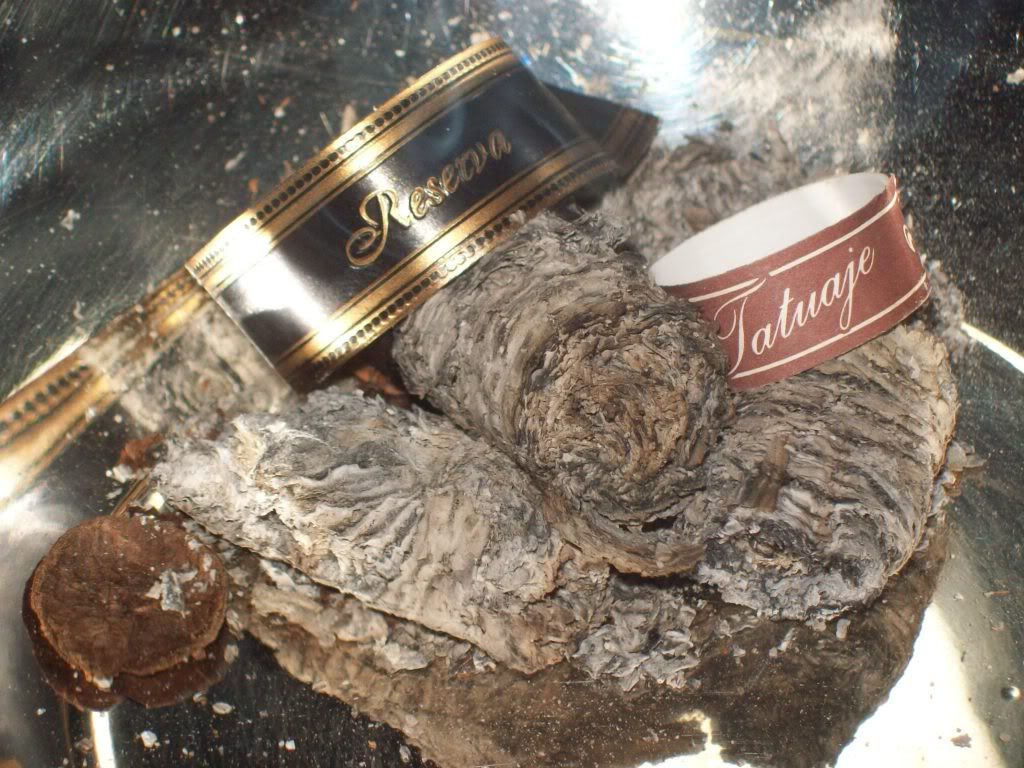 Thank you for reading.