Juan Lopez Carribe Exclusivo 2008 50 x 5.0
I don't expect that many reading this article for the first time would be all to familiar with the Juan Lopez brand, if you are however, I would guess that you are either well acquainted with Cuban cigars, or like myself, you spend far to much time visiting online cigar forums. Whatever the case may be, the Juan Lopez brand is probably one of the few remaining overlooked inexpensive (the regular production anyhow) and tasty gems in current production today. I hope you enjoy.
To see this cigar on the shelf, one may view it as unremarkable apart from the second band clarifying it as Caribbean Regional release. To the uneducated onlooker this may just be another Petit Piramides (short torpedo) with a red-brown hue. However, if that same on looker were to take that same cigar off the shelf, they may begin to notice that the wrapper has a bit of tooth to it, a feature only visible in better lighting. They might also notice that the wrapper is free of veining or spots and is expertly rolled around well packed filler leaf that gives the impression it would have a solid draw.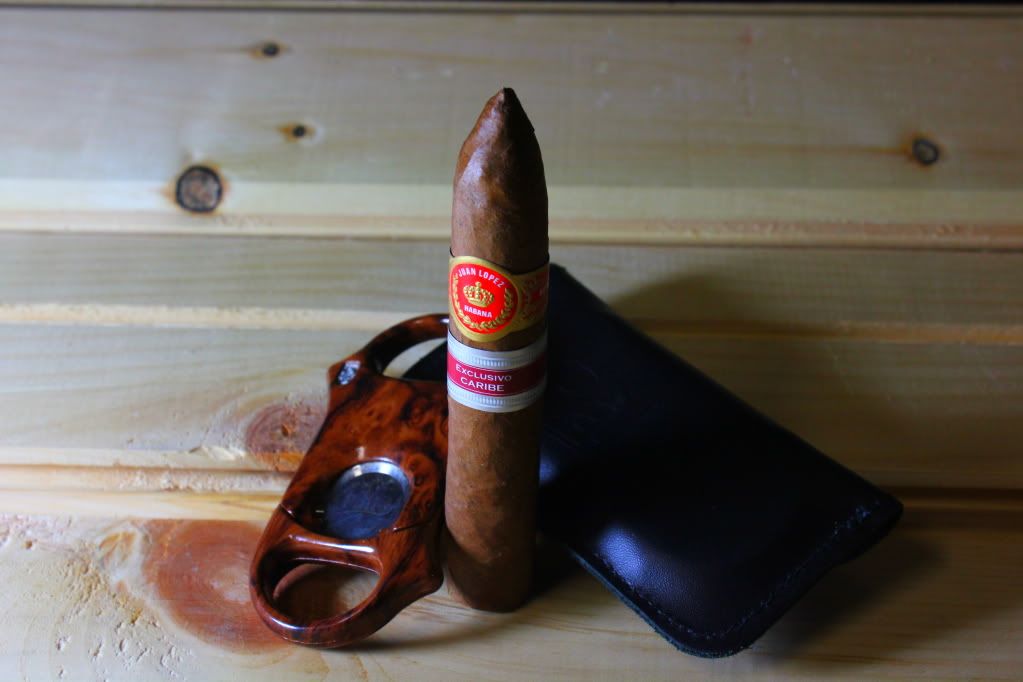 Pre-light:The body offers little to the nose in terms of fragrance, muted tones of the barnyard and cedar are discernible, but its not until getting to the foot that a much stronger aromatic bouquet of cedar, raisin, spice are apparent. Clipping a good quarter inch off the shoulder of the cigar unveils a smooth draw that possesses strong cedar flavours, followed by more subtle notes of raisin, earth and spice.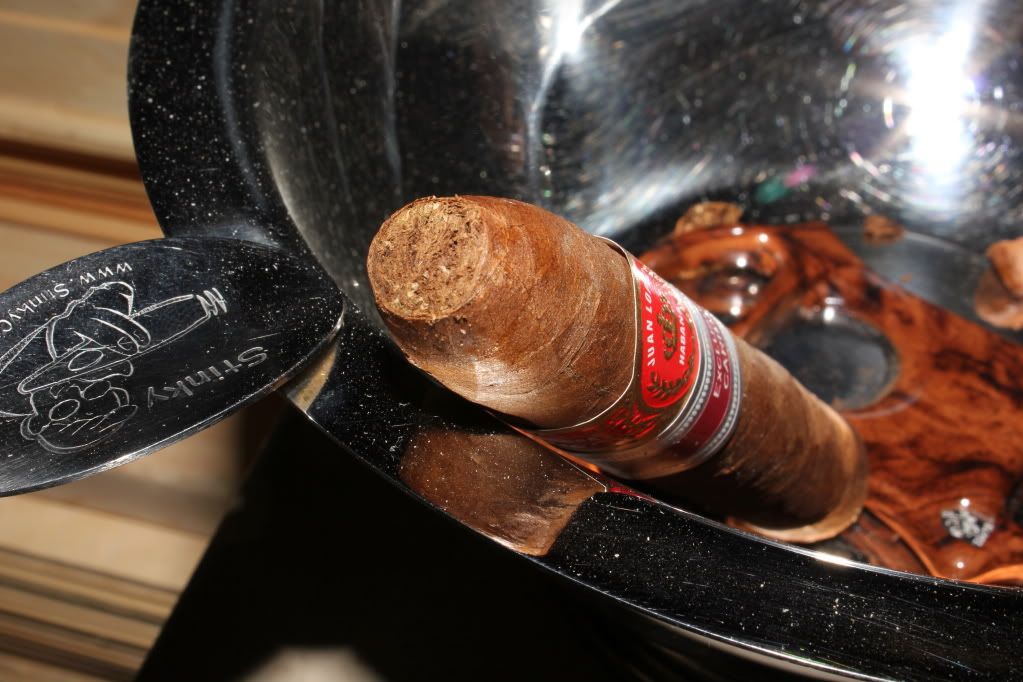 The Light: The foot of the cigar toasts and lights quickly with lovely results. At the onset, the draw is VERY mild but muted as only vanilla notes coupled with earth greet the senses. . As for the aroma, very floral vanilla notes fill the air accompanied by what is best described as dry cocoa. At this point the draw isn't producing a whole lot of smoke but it is effortless, if this keeps up I'm in for a treat.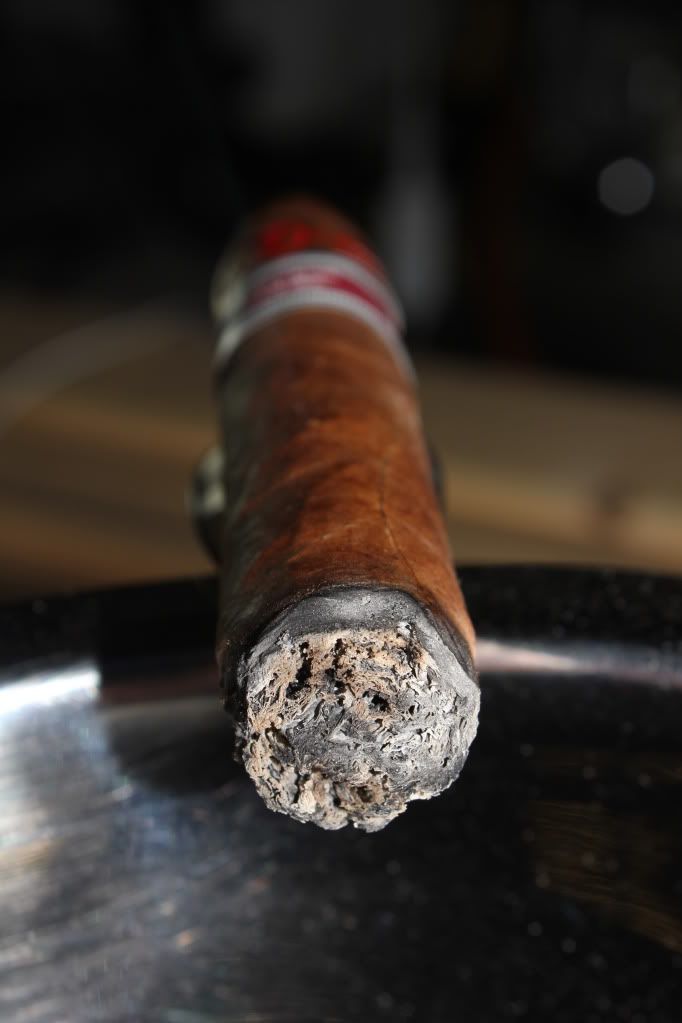 First third: About an inch into the first third the flavour profile begins to open up a little more. Vanilla and earth are handed down from the light in strong fashion, although a hint of spice is now also present with espresso in tow. The wonders of retro-nasal-olfaction bring about yet even more spice paired with notes of cinnamon, caramel and hay. Construction thus far looks good with a relatively even burn and an impressive inch and a half of ash from this little cigar.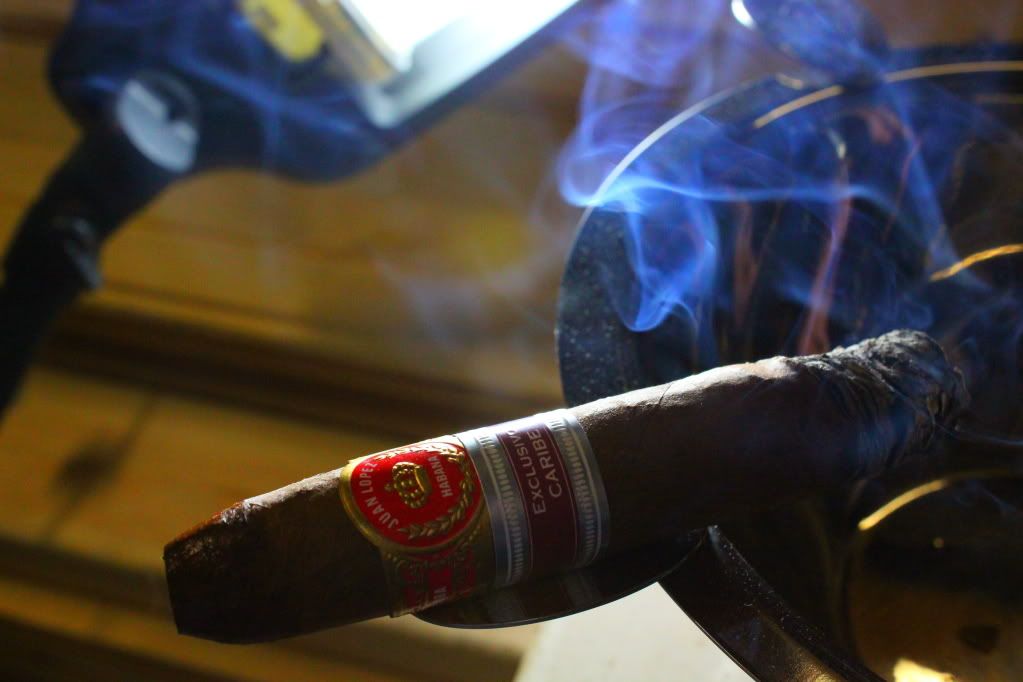 Second Third: Sadly, there was little change in complexity or flavour throughout the entirety of the second third, however the consistency is good and vanilla, earth, spice and espresso carry with them quite a presence. Like the draw, the retro-hale also brings many of the like fragrances present in the first third, although cinnamon has faded a bit, caramel and hay have come forward in force with plenty of spice behind it still. Construction appears to be holding steady before the final transition keeping a nice crisp edge, though most of the ash fell away with what was left over from the first third earlier on.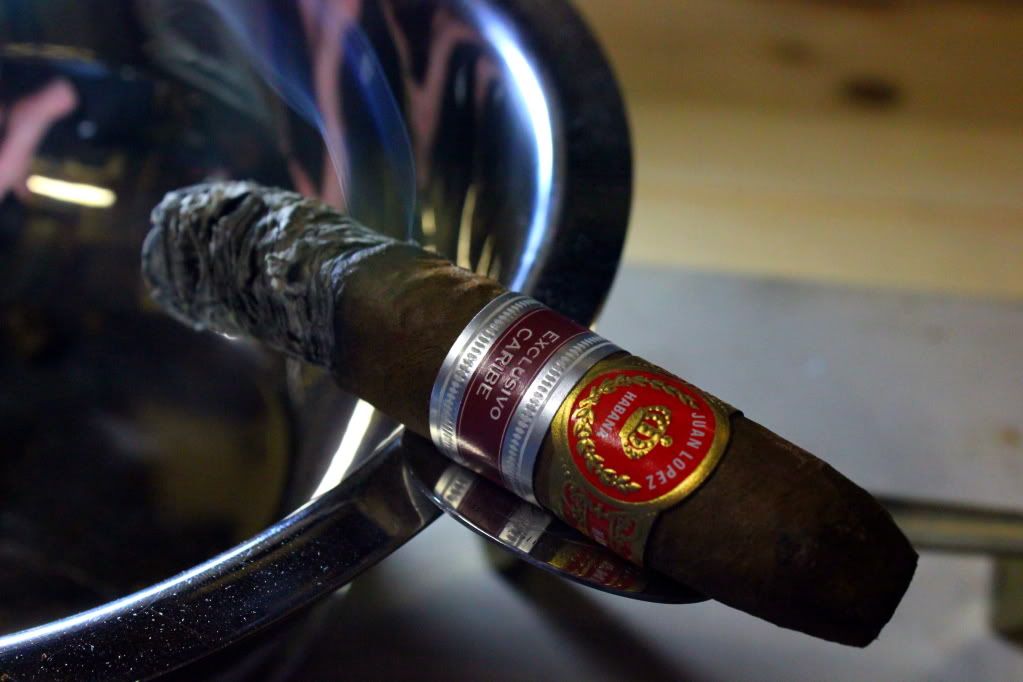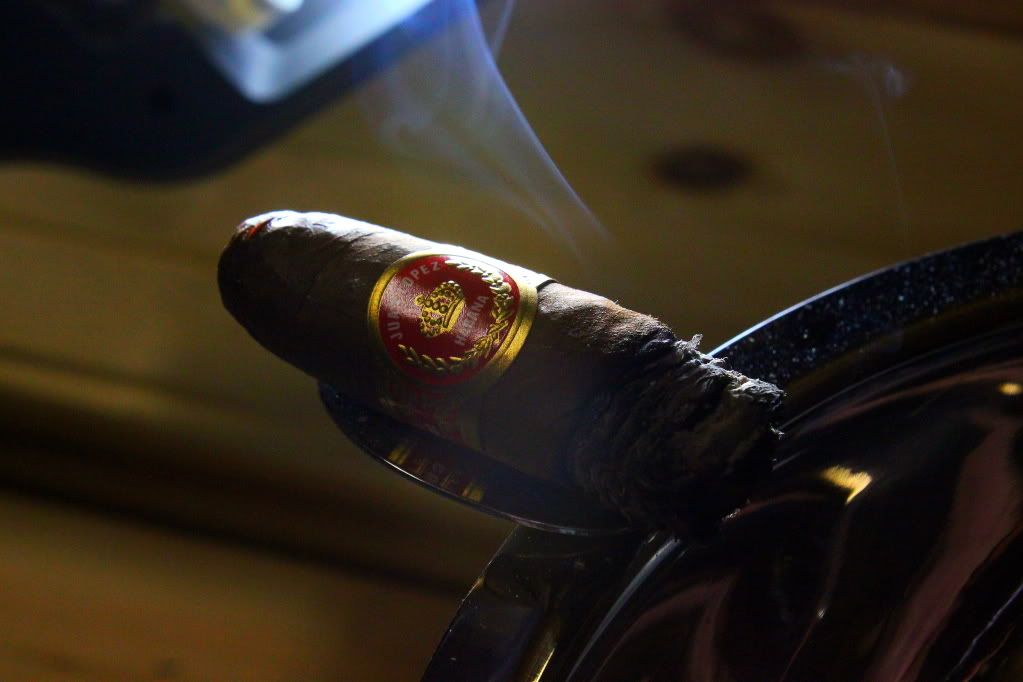 The Final Third: Edging towards the finish line, a change in complexity is finally comes about. It isn't as dramatic or as firm a stance I like to see from a cigar in its last third, but it is important to keep in mind this is a fairly light medium bodied stick. Not often do I smoke a cigar that carries a floral note like vanilla with it from start to finish, but this is certainly an exception, however the draw proceeding it has deepened. Espresso has apparently opted for a coup de ta in the closing stretch washing out many of the other flavours, while earthy tones manage to hang on but just barely, and spicy-leather tones make up what is left of the discernible notes. The retro-hale isn't what you would expect at the finish, light and floral, it stands out in stark contrast to the draw perplexing me beyond all reasoning but caramel, spice and continue to shine with but a grasp of cinnamon at its feet – impressive. Keeping up with the trend throughout, construction is far from poor, not spectacular but certainly not terrible. The burn line wavers little and a half inch of ash remains with little under an inch left to go.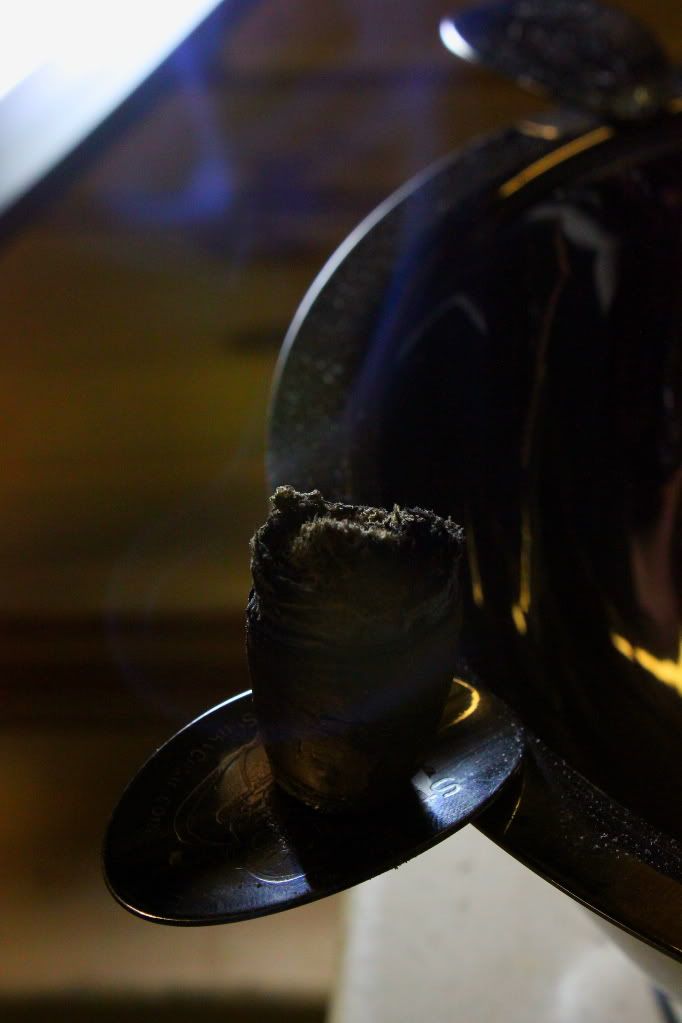 nubby goodness

Final Thoughts: I'm not quite sure I've ever had a mild to medium bodied cigar that displayed the complexity and flavour that this Juan Lopez Carribe Re has. After opening up with muted but bright flavours, it exploded into a rich melting pot of taste and aroma. I became moderately concerned during the second third as the cigar seemed to develop little, but it righted itself and made the turn onto the home stretch in good fashion with a solid complex finish. Light, tasty and wonderful are all words that come to mind when I think of this cigar, however having been out of production for two years, these are somewhat difficult to find and now command up to $16 dollars a stick in today's market.
Total smoking time was roughly an hour.
Thank you for reading.