Trinidad Coloniales 44 x 5.1"
Well its a cold day here in Canada and I don't have a lot of time on my plate, but at the very least I figured if I was going to smoke a cigar, I could do a quick review.
I've had mixed feelings about Petite Coronas for a while as they are slender and often flavourful, but because of their size have shorter smoking times and sometimes burn rather hot. Nonetheless, I've decided to give one a shot using the Trinidad Coloniales as my weapon of choice.
Taking a closer look at the cigar, the wrapper is rather unremarkable and while it doesn't have any stand out features beyond its golden brown hue with oiled hints, it doesn't have any large veining or other apparent imperfections. Construction appears to be rock solid leaving little to no give at all throughout the body of the cigar, an attribute that I find to be rather unusual for a vitola of this size.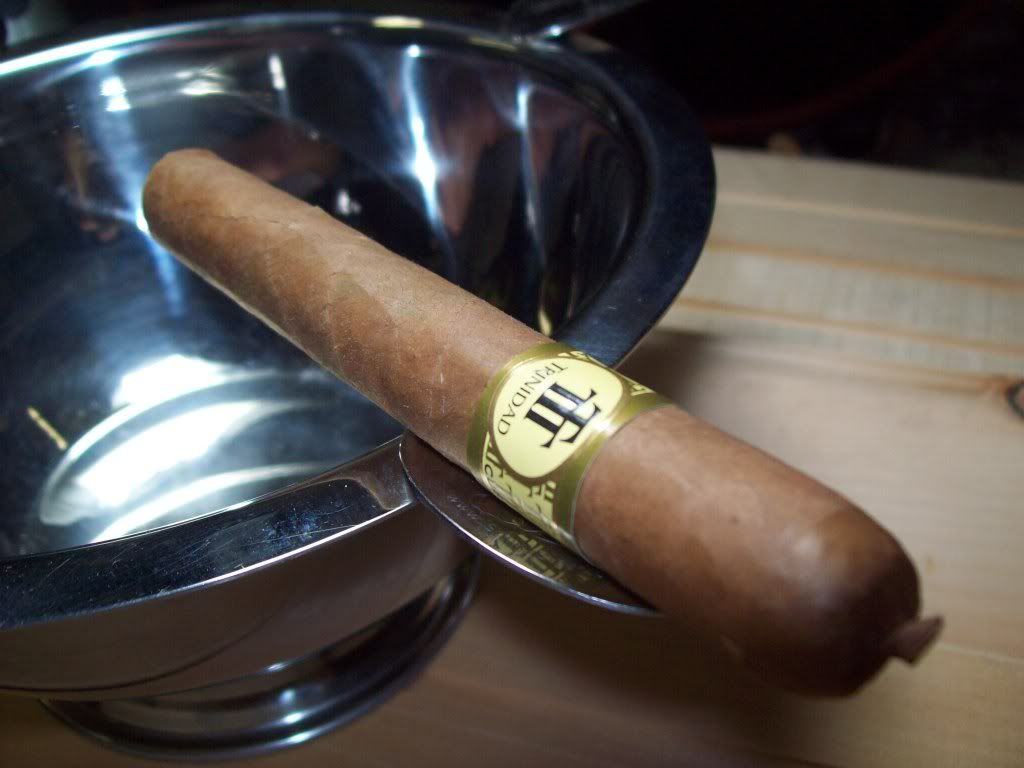 Read the rest of this entry »